Come See Your Trusted Dentist in Lake Highlands
Quality Dental Care to Make You Smile
Some Dallas-Fort Worth Metroplex dental offices are focused on their bottom line. They deliver the minimum number of dentistry services and spend the least amount of time with each patient. At Mariya Barnett, DDS Family & Cosmetic Dentistry, we do dental care a little differently. For residents of Lake Highlands and all of North East Dallas, our dental office makes maintaining the optimal level of oral health a little faster, safer, and more comfortable for. Whether you're new to Lake Highlands or just looking for a new dental office home, we hope you'll give our team a call, so we can start changing the way you think about visiting the dentist – for the better!
Conveniently Located Family Dental Office in Lake Highlands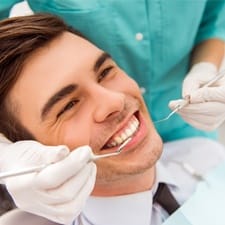 Conveniently located for residents throughout North East Dallas, our dental office is on Abrams Road in the heart of the Lakewood neighborhood. Most Lake Highlands residents can reach us in about ten to fifteen minutes. If you need help reaching our dental office, don't hesitate to reach out to our team. We'll be happy to help you.
Office Hours
Monday: 9:00 am - 5:00 pm
Tuesday: 9:00 am - 5:00 pm
Wednesday: 7:00 am - 4:00 pm
Thursday: 9:00 am - 5:00 pm
We know that the need for urgent dental care can strike without warning, and when a dental emergency strikes, it's not always during regular dental office hours. For this reason, we encourage patients to call us anytime they need urgent dental care. We will do our utmost to accommodate patients in need of urgent care on the same day that they call us.
Meet Your Lake Highlands Dentist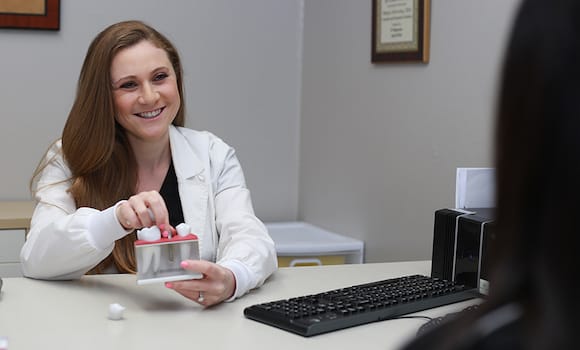 Dr. Barnett earned her doctor of dental surgery from the University of Michigan before moving to Dallas to complete her advanced education in general dentistry residency through the Texas A&M Baylor University School of Dentistry. While here, she met her husband, Dr. Andrew Barnett who is a dentist with advanced training in the specialty field of periodontics. Dr. Andrew Barnett also works in our dental office to deliver more advanced dentistry services that are focused around oral health that impacts the supportive bone and gum tissue.
Complete Dental Care in Lake Highlands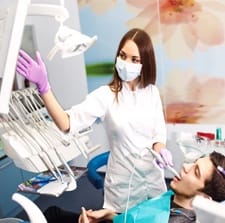 Like many of the other local dental offices serving Lake Highlands, we are proud to offer a variety of preventive, restorative, and cosmetic dentistry services. Thanks to Dr. Mariya Barnett's extensive continuing education hours and the specialty training of Dr. Andrew Barnett, our team is able to offer more advanced dental care, including:
Kid-friendly dental care, keeping children comfortable and free from stress
Toothache relieving root canal therapy
Smile makeovers personalized to create your picture-perfect smile
Relaxing nitrous oxide, oral conscious, and IV sedation dentistry
Dental implant retained replacement teeth
Same day urgent dental care during emergencies
Invisalign clear braces
Jaw pain relieving TMJ therapy
Oral appliances for sleep apnea and snoring