Multiple Tooth Replacement – Lakewood, TX
Multiple Ways To Replace Multiple Teeth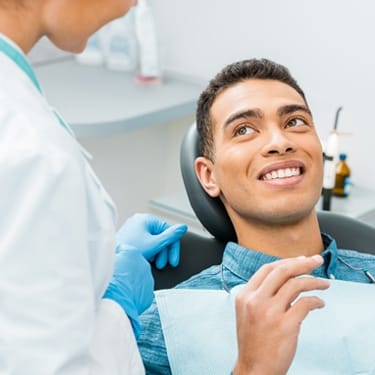 At one time, patients who had lost multiple teeth had limited options for replacing them. This included traditional bridges and dentures, which only replaced the crowns of missing teeth. Now, dental implants have given people a way to replace the entire tooth structure (root and crown), providing them with countless benefits. Dental implants in Lakewood offer much of the same strength you get from your own teeth, giving you a new smile that feels much more natural. If you're one of the millions of people who have lost multiple teeth, contact us today to schedule a consultation with Dr. Barnett. With an in-house specialist who has the advanced training to handle each step of the implant procedure, you can rest assured that you're getting outstanding care.
What Are My Tooth Replacement Options?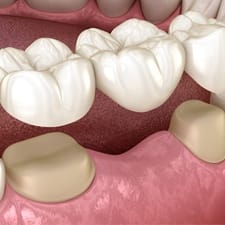 How Do I Determine Which Implant Solution Is Right For Me?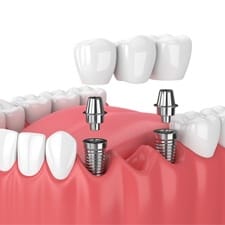 For a personalized treatment plan, start by scheduling a consultation. Dr. Barnett will discuss your goals, take detailed images of your teeth and jaws, and evaluate your general and oral health before making a recommendation. When possible, we'll give you more than one treatment option and discuss the pros and cons of each choice to help you make the best decision.
Does Replacing Multiple Teeth Impact the Cost?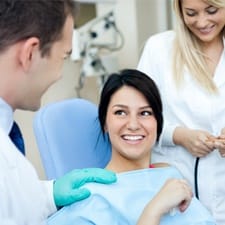 Yes. Each additional implant will come with its own cost. The type of restoration you need will also affect your total cost (e.g. partial denture, bridge, etc.) In some cases, a bridge can be created by using an implant on one end and a natural tooth on the other. In this way, one implant can be used to replace 2-3 teeth. In other cases, two implants will be needed. Or, if you're missing more than a few teeth and need a partial denture, we can typically use just 1-3 implants to secure it.
Also, keep in mind that while insurance typically doesn't cover implants themselves, exams, X-rays, and other associated services are often at least partially covered. We're happy to help you maximize your benefits and we also offer multiple types of financing to break up your payments. If you have questions about how you can make implants more affordable, give us a call anytime.