Blue Cross Blue Shield Dental Insurance – Dallas, TX
Are You a BCBS Patient?
At the Dallas dental office of Mariya Barnett, DDS Family & Cosmetic Dentistry, we work hard to make sure our patients always feel comfortable talking to us about dental insurance and financing options because we never want patients to experience unpleasant surprises when their bills arrive. We are happy to process and file dental insurance claims to help you maximize your benefits, and we are in-network with a number of the major PPO providers, including BlueCross BlueShield. If you have questions about your dental insurance coverage or need to schedule an appointment, give our Dallas dentist and team a call. We look forward to offering you affordable dental care.
Your BlueCross BlueShield Dental Insurance Plan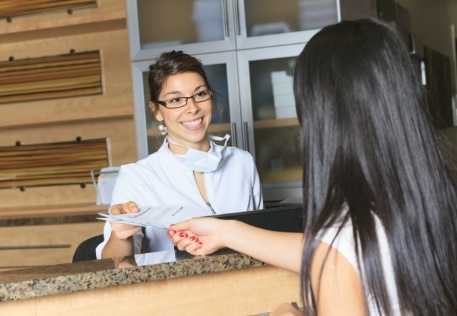 Every patient's BlueCross BlueShield dental insurance plan is an individual contract between the patient, their employer, and the insurer. This unique contract represents an agreement that the patient and/or their employer will pay a premium to the insurer in return for the insurer's partial coverage of elected dental services. Before we begin any dental care plan, Dr. Barnett or one of our team members will carefully explain your treatment costs, insurance coverage, and payment options. While every plan is different, patients with BlueCross BlueShield dental insurance can typically expect to receive the following coverage:
80 to 100% for preventive treatments
50 to 80% for restorative dentistry
25 to 75% for orthodontics (when elected)
Benefits of In-Network Dental Care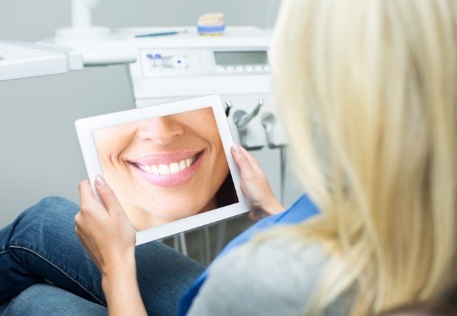 Dr. Barnett is in-network with BlueCross BlueShield. Like patients, in-network dentists have contracts with the insurer. These contracts establish a fair and average fee for covered dental services that your dentist agrees to charge. BlueCross BlueShield then covers a percentage of that cost for its patients. Out-of-network dentists can charge higher fees for their dental services, but you will need to pay the difference in price in addition to your out-of-pocket percentage of the insurer's fair and average pricing. In most cases, the difference in price is minimal, but by visiting an in-network dentist, you know you'll only be responsible for the out-of-pocket percentage of the cost of treatment.
Maximize Your Coverage with Preventive Care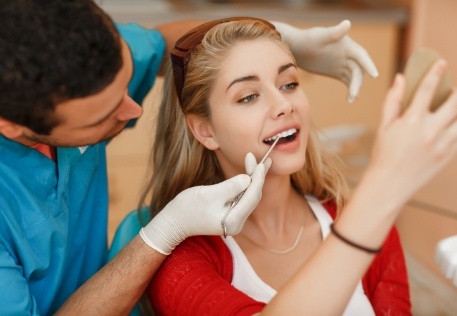 The easiest step you can take to maximize your dental insurance coverage is visiting us for your six-month dental checkups. The costs of these biannual preventive dentistry appointments are typically covered between 80 and 100% by BlueCross BlueShield dental plans. That means your out-of-pocket costs will be very low. During these appointments, we partner with patients to keep their smiles healthy, which reduces the risk for more advanced dental damage and decay that requires restorative services covered at lower rates by benefit plans. Partnering with Dr. Barnett and her team to achieve and maintain your healthiest smile is a simple way for every patient to make the most of their dental insurance benefits.