Dental Crowns – Dallas, TX
Restore and Repair Your Damaged Teeth
Dental crowns are one of the most commonly used restorations available, and they have been relied on to repair smiles for decades. Today, advances in the techniques, technologies, and materials used to design, craft, and place these dental restorations make them more natural looking and feeling and longer lasting than ever before. At the Dallas dental office of Mariya Barnett, DDS Family & Cosmetic Dentistry, we offer high quality dental crowns and bridges to renew oral health and keep our patients smiling. If you want to find out more about dental crowns in Dallas, TX or schedule an appointment, contact us today. Our knowledgeable dentistry team will be happy to help.
Why Choose Mariya Barnett, DDS Family & Cosmetic Dentistry for Dental Crowns?
Customized Using Digital Impression Scanner
Natural-Looking Materials Used for Best Esthetics
Early Dental Office Hours Available Five Days a Week
What are Dental Crowns?
Dental crowns, sometimes called caps, are custom restorations crafted to fit completely over the top of a damaged tooth. To do this, a small amount of enamel is removed so the restoration can fit over the top of the crown. They are often made from porcelain, but they have also been made with metal materials, including silver and gold.
We place dental crowns in order to prevent the loss of a tooth when advanced decay or damage have significantly impacted the overall form and function of the tooth. Additionally, we may place dental crowns if a filling is not sufficiently protecting a tooth. This is the case when a filling takes up more than two-thirds of a tooth's natural enamel.
What Should I Expect When Receiving Dental Crowns?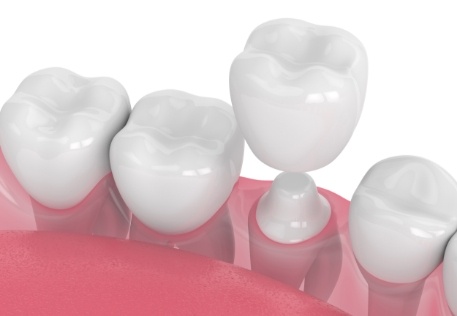 After completing an exam, which allows us to confirm if a dental crown is necessary to protect your existing teeth, we will make sure to perform any required treatments before the crown is actually placed. For example, if decay is present, we will remove it before the crown is used to cover the tooth.
To make sure the crown fits over your tooth exactly, we will capture a digital impression of your modified tooth using our iTero intraoral scanner. This means you won't have to bite into the gray impression putty that is often uncomfortable for many patients. This scan is then sent to an offsite dental lab where technicians will use it to create your permanent crown. You will wear a temporary crown until the final crown is ready. After about two weeks have passed and the crown has been fabricated, simply come to our dental office and we'll replace your temporary crown as well as make any final modifications if necessary.
How Do I Know If I Need a Dental Crown?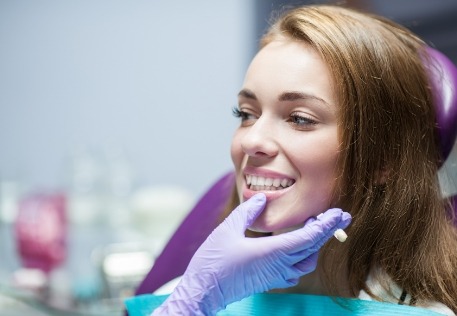 If you need a dental crown, it might be because:
Your tooth has suffered significant damage (either due to decay or a physical injury that left the tooth severely fractured)
You need a dental implant restored
Your dental filling is no longer protecting your natural tooth
You just had a root canal performed and the exposed access hole needs to be covered
A weak tooth needs to be protected from future fracture
A tooth has severe cosmetic imperfections that only a crown can hide
Understanding the Cost of Dental Crowns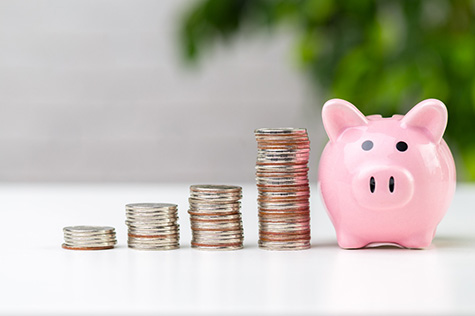 If you have a tooth that is decayed or otherwise damaged, you don't want to leave it vulnerable to become worse. We offer dental crowns to cover and protect your compromised tooth from harm. Something that needs to be considered is the cost. During your visit with us, we will discuss the price of your treatment and answer any questions you have. Until then, here are some things to think about.
Factors that Affect the Cost of Dental Crowns
Some factors that can affect the cost of dental crowns include:
Severity of Damage: If you need another treatment in addition to your dental crown, like root canal therapy or a dental filling, this will incur its own cost.
Materials Used: The type of material used to make your dental crown will influence the cost of the restoration.
Remember that a cheaper dental crown doesn't mean a better dental crown. Quality is important, especially for a restoration that's going in your mouth. You want your crown to have a nice, natural appearance and last for many years.
Does Dental Insurance Cover Dental Crowns?
Dental crowns are considered a major procedure, so they generally have around half of their cost covered by dental insurance if they are deemed to be medically necessary. If you need any help understanding your benefits and how they work, don't hesitate to reach out to one of our friendly team members.
Other Options for Making Dental Crowns Affordable
If you don't have dental insurance, this doesn't mean that you're completely out of luck. With our In-Office Membership Plan, you can save on treatments completed at our office. We also work with Lending Club and CareCredit – third-party financing companies that can split the cost of your treatment into manageable monthly installments with little to no interest. To learn more about your financial options, don't hesitate to reach out to one of our friendly team members.
To find out exactly how much you can expect your dental crown to cost, schedule an appointment with us. We're eager to restore your smile to health!
Dental Crowns FAQs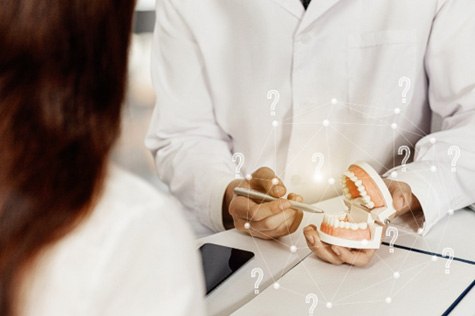 If you're considering dental crowns in Dallas, you're making a wise move. These dental caps both protect smiles and enhance their looks. Still, you should get the basic details about them before you commit. Doing so will ensure you feel confident in your procedure. Fortunately, we at Dr. Barnett's office can help things along: below are the answers to oft-asked crown questions. By reading them, you'll see how treatment benefits your grin. If you need other facts, though, just call our office .
Does It Hurt to Get a Dental Crown?
As luck would have it, dental crown placement doesn't hurt. Dentists work to ensure the process is as smooth and comfy as possible.
You see, a dentist will numb your tooth before crown treatment. (This step uses a topical anesthetic.) That way, your mouth won't feel discomfort from crown preparation or placement. The most it'll sense is slight pressure as the dentist proceeds with your care.
Granted, the treatment site may feel sore after the preparation stage. That likelihood rises even further if you've recently had a root canal. Fortunately, store-bought pain relievers can manage this temporary ache.
Are Dental Crowns Safe?
So long as it's placed by a qualified dentist, a dental crown is 100% safe. It'll enhance your oral health without causing any disruptive side effects.
Firstly, keep in mind that we use porcelain for our crowns. This non-metallic material doesn't have mercury or any other toxins. As such, it shouldn't cause any problems for your mouth tissues. (Some patients react adversely to dental porcelain, but these incidents are extremely rare.)
Also, crown placement doesn't put your tooth at risk. The final cap will protect the treatment site from external force and harmful bacteria. As a result, it compensates for the enamel removed during the prep phase.
Are Dental Crowns Permanent?
Unfortunately, no – dental crowns aren't permanent; their lifespans are limited. That being said, they do have the potential to last quite a while.
On average, a dental crown works for 5-15 years. Factors like oral hygiene, dental visits, mouthguard use, and more strongly influence that lifespan. In other words, how long your crown lasts will depend on how well you treat it. If you neglect the cap, it may fail earlier than expected.
All that said, the crown preparation process is irreversible. It removes bits of tooth enamel that won't grow back later. Therefore, the pearly white will always need a crown in the future.
Do Dental Crowns Feel Natural?
While artificial, a permanent crown feels pretty natural within days of placement. You may even forget it's there in the first place.

One reason for this fact is that crowns are durable. Made from high-quality porcelain, they withstand chewing forces just as enamel does. Therefore, it shouldn't feel awkward to eat with them.
At the same time, remember that every crown is custom-made. Each is designed and based on impressions of your tooth. As a result, it'll fit well enough to not feel like a foreign object.