Dental Team – Dallas, TX
Meet Our Kind and Caring Dental Professionals
There are many ways to describe our dental team, but the most notable words include close-knitted and family-oriented. Not only do they take the time to explain treatments and dental financing in great detail, but they also treat patients as if they were their own family members. We encourage you to get to know them on our team page below as well as during your next appointment with Dr. Barnett; they can't wait to meet you!
Jocelyn, Registered Dental Hygienist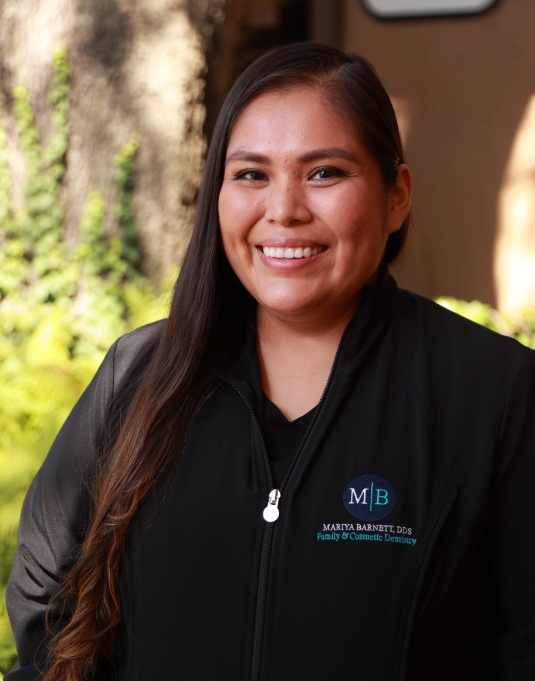 Watch Jocelyn's Video
Originally from right here in Dallas, Jocelyn has been working in the dental field for seven years and counting. She graduated from Richland College in 2010 before pursuing her Dental Hygiene degree at Concorde College, graduating in 2015. She is CPR and AED certified as well. Her favorite part of her job is helping make patients' smiles sparkly and clean!
Jocelyn is the youngest of four siblings and the mother of two dogs named Darla (a Dalmatian) and Dusty (a German Shepherd/Husky mix). She also got engaged on Christmas Eve of 2018 to her wonderful fiancé! When she isn't busy at the dental office, she enjoys going to country concerts, traveling, and spending time with her family and dogs. She is a Native American from the Navajo Nation.
Amanda, Patient Advocate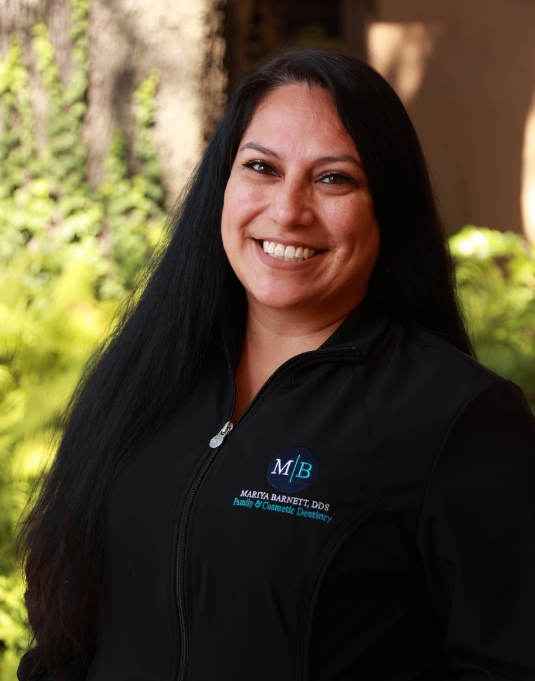 Watch Amanda's Video
Amanda has been working in the dental field for 19 years now, but her dental career actually started at the age of 10. She is CPR and AED certified, and she always enjoys seeing gloomy faces walk in and smiles walk out!
Amanda is from Palmer, and she has an amazing, fun-loving husband and six wonderful kids (three boys, three girls). Outside of work, she enjoys trail riding with the kiddos, Harley/ATV riding with the hubs, and spending lots of time outdoors.
Alex, Registered Dental Assistant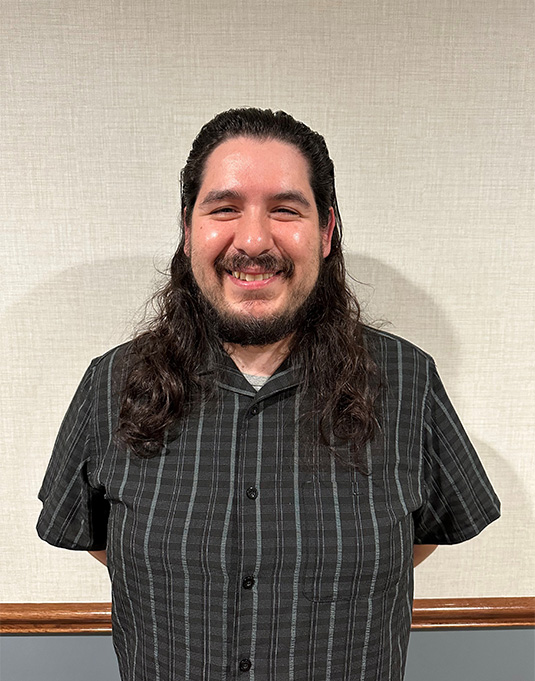 Born and raised in Oak Cliff, Alex chose to pursue his studies at the Art Institute of Dallas. In 2004, he began his career in dentistry as a sterile technician. With hard work, patience, and commitment, he was able to work his way up to a dental assistant, which is a position he loves very much! In his 18+ year career, he's worked in several areas of dentistry, from orthodontics to cosmetics. Of course, his favorite aspect of his job is being able to help people get out of pain and feel more confident about their smiles.
Alex has a beautiful wife and three children, Sonny, Amell, and AnnaKat. As a family, they enjoy traveling, playing sports, and making music. Here's something you might not know about him: he donates his hair to kids with cancer!