Dental Bonding – Dallas, TX
Enhance Your Smile & Boost Your Confidence
One small chip in the surface of a tooth may go completely unnoticed, but years of daily wear and tear can take a toll on the appearance of any smile. If you look in the mirror to see a smile that does not match the flawless appearance you remember, it may be time to schedule a cosmetic dentistry consultation. Many patients avoid cosmetic dentistry because they believe their only option will be complex, expensive, and time-consuming. However, skilled cosmetic dentists can offer a wide variety of affordable treatments to meet any schedule or budget. At Mariya Barnett, DDS Family & Cosmetic Dentistry, we are happy to provide a full range of cosmetic services to transform flawed teeth to picture-perfect smiles. One of the most popular dental services we provide is dental bonding from our Dallas, TX cosmetic dentist. This simple, one-day cosmetic treatment can enhance any smile.
Why Choose Mariya Barnett, DDS Family & Cosmetic Dentistry for Dental Bonding?
Complete Treatment in a Single Visit
Composite Resin Color-Matched Exactly
Simple, Affordable, and Long-Lasting
What is Cosmetic Dental Bonding?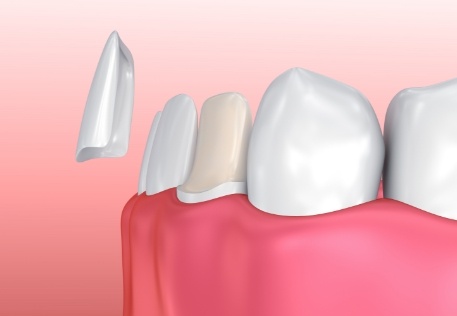 Cosmetic bonding is a dental treatment that uses the same tooth-colored composite resin utilized for tooth-colored fillings for purely cosmetic transformations. Rather than repairing a smile that has been damaged by decay, we can use this putty-like composite to correct and conceal any number of smile irregularities.
Who Should Consider Cosmetic Dental Bonding?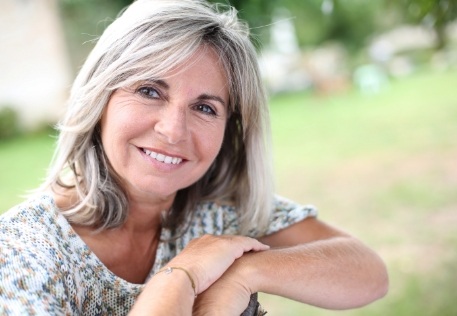 No cosmetic dentistry solution is right for every patient, and the best way to find the perfect solution for your unique smile is to schedule a consultation appointment in our Dallas dental office. Cosmetic bonding is one of the most popular treatments we offer because it allows us to correct numerous cosmetic flaws with one conservative treatment that only takes a single day to complete. Some patients who may want to consider direct bonding include:
Those whose tooth discoloration is not responsive to traditional teeth whitening
Patients who want a same-day treatment alternative to more advanced procedures like porcelain veneers
Those who need to close in gaps between teeth
How is Dental Bonding Completed?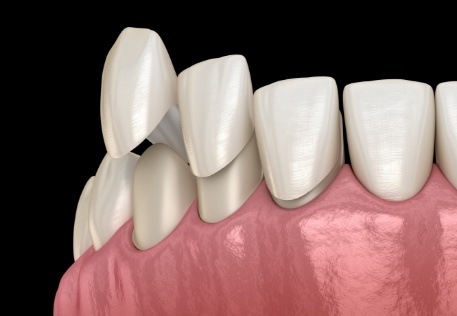 Direct bonding is a simple treatment that can be completed in just one visit to our Dallas dental office. This conservative and comfortable treatment begins with the administration of local anesthesia to numb the area around the teeth to be treated and avoid any dental sensitivity or discomfort. Next, an etchant material is applied to the surfaces of teeth to create a more porous foundation for the application of the composite resin material. Once the etchant is applied and the teeth to be treated are dried and isolated, we apply the tooth-colored composite resin directly to the surfaces of teeth.
The putty-like resin material will seep into the smallest pits and grooves in the surfaces of teeth. We mold the composite to form a flawless smile. Then, a curing light is used to harden the resin into position, creating a strong, natural bond between the resin and the natural tooth structures. Finally, Dr. Barnett will smooth and polish the tooth, leaving you with a flawless, beautiful smile.