Meet Dallas Premier Family Dentist
Dr. Mariya Barnett
Dr. Barnett first purchased this practice in February of 2017, and over the years, she's already formed so many wonderful relationships with patients while helping them achieve excellent oral health, followed by overall health. She completed both her undergraduate degree and doctorate at the University of Michigan (Go Blue!) and obtained her Advanced Education in General Dentistry (AEGD) through a one-year residency program at Texas A&M Baylor College of Dentistry.
Dr. Barnett has been published in the Journal of Dental Education and the Texas Dental Journal. She is also the recipient of the American College of Dentists Award, D Magazine's Top Doctors of Collin County in 2015 and Dr. Barnett was recently voted into D Magazine's Best Dentists of Dallas 2019! She is currently serving as the president of the Dallas local chapter of the Alpha Omega International Dental Fraternity. She is also a member of the American Dental Association, Texas Dental Association, Academy of General Dentistry, and Alpha Omega International Dental Fraternity.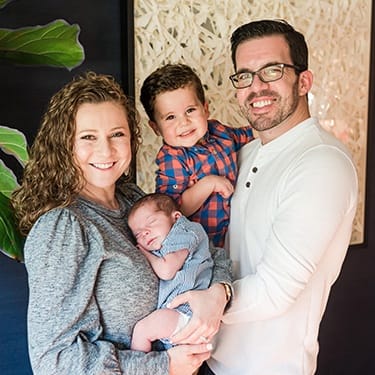 Dr. Barnett's family immigrated to the United States from Ukraine when she was four years old. She grew up in Farmington Hills, MI (a suburb of Detroit) and her parents still live there today.
Shortly after moving to Dallas and completing her residency program, Dr. Barnett got married here in East Dallas on White Rock Lake to her husband, Andrew. Drs. Andrew and Mariya Barnett live in Lake Highlands with their two boys, Michael and Joshua. When they aren't busy working or talking dentistry at the dinner table, they enjoy taking walks, mingling with neighbors, traveling, cooking and trying out new restaurants, and watching sports (especially the Wolverines...go blue!).
More to Explore