Meet Dallas Premier Family Dentist
Dr. Mariya Barnett
Get to Know Dr. Mariya Barnett
Dr. Barnett purchased this practice in February of 2017, and over the years, she has formed so many wonderful relationships with her patients while helping them achieve excellent oral and overall health. She loves how her team comes together and works hard to deliver the highest level of service and care every single day. To start getting to know Dr. Barnett ahead of your first visit, read on below.
Why Did You Become a Dentist?
"I wanted to be in dentistry because it is a combination of delivering health care and forming relationships with people. I knew it would allow me to help people utilizing my strong science background while owning a small business and having a good work-life balance. I always envisioned owning an "old school" type of dental practice, where I would have the same patients for years and years, seeing multi-generational families and spending adequate time with each individual."—Dr. Mariya Barnett
Where Did You Study Dentistry?
Dr. Barnett completed both her undergraduate degree and dental doctorate at the University of Michigan (Go Blue!), and she obtained her Advanced Education in General Dentistry (AEGD) through a one-year residency program at the Texas A&M Baylor College of Dentistry.
Even though she is out of school, Dr. Barnett's education has never truly ended. She is a member of the American Dental Association, Texas Dental Association, Dallas County Dental Society, Academy of General Dentistry, as well as the Dallas Study Club (local affiliate of The Seattle Study Club), through which she attends multiple continuing education events every year. She is also a member of the Alpha Omega Dental Society. She believes it is very important to stay abreast of the new materials, new technology, and new techniques in the always evolving field of dentistry.
Dr. Barnett has been published in the Journal of Dental Education and the Texas Dental Journal. She is a recipient of the American College of Dentists Award and was named one of D Magazine's Top Doctors of Collin County in 2015 and Best Dentists of Dallas in 2019 and 2021!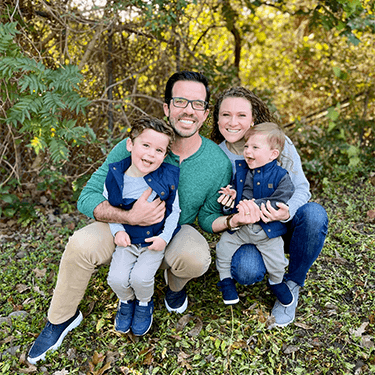 Outside of the Dental Office, What Do You Like to Do?
Shortly after moving to Dallas and completing her residency program, Dr. Barnett got married on White Rock Lake to her husband, Andrew. Drs. Andrew and Mariya Barnett live in Lake Highlands with their two boys, Michael and Joshua. When they aren't busy working or talking dentistry at the dinner table, they enjoy taking walks, mingling with neighbors, traveling, cooking, trying out new restaurants, and watching sports (especially the Michigan Wolverines...go blue!).
More to Explore