Oral Cancer Screenings - Dallas, TX
Comfortable & Quick Examination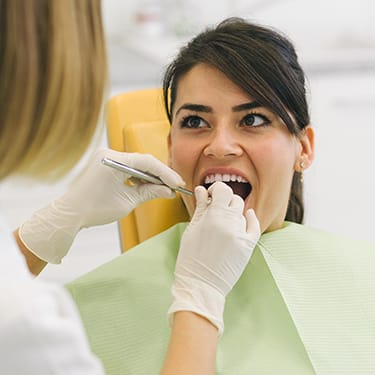 At Mariya Barnett, DDS Family & Cosmetic Dentistry in Dallas, we offer patients comprehensive preventive dentistry services to help them achieve and maintain the optimal level of oral health and keep it for life. While most patients think of dental checkups and teeth cleanings when they hear preventive dentistry, we also provide a number of other services to help our patients stay healthy, including oral cancer screenings. These safe, comfortable screenings are an important part of each six month dental exam in our office. The process is so quick and painless that you may not even notice it happened, but for those patients who do have oral cancer, an earlier diagnosis may just be life saving. If you're ready to get started, contact our Dallas dental office to schedule a checkup and oral cancer screening with our team. We look forward to partnering with you to keep your smile and whole body healthy.
Why are Oral Cancer Screenings Recommended?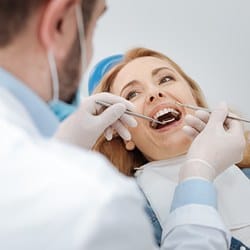 Oral cancer is responsible for one death every hour in the US, and of those patients diagnosed each year, only 50% live 5 years beyond their diagnosis. According to research conducted by the Oral Cancer Foundation, more frequent screenings and earlier diagnosis is the best way to reduce the numbers of annual deaths contributed to this disease.
Who is at Risk for Oral Cancer?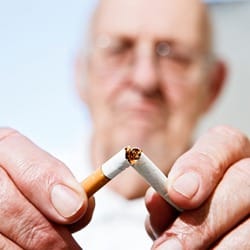 Tobacco use is the leading risk factor for oral cancer, and many patients believe that only those who use tobacco will be diagnosed with this disease. Unfortunately, this is only one of many risk factors, and about 25% of patients diagnosed with oral cancer engage in any high risk behaviors. Some of the other risk factors associated with oral cancer include over consumption of alcohol, HPV, overexposure to sun light, age, genetic predisposition, and anemia.
What are the Warning Signs of Oral Cancer?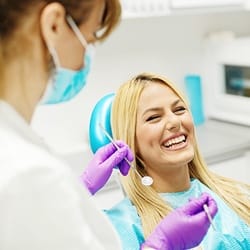 During your oral cancer screenings, we'll carefully examine your oral and facial structures for signs of this disease, but you should let Dr. Barnett or a team member know right away if you notice any of the following symptoms of oral cancer:
Changes in the color or texture of soft tissue
Sores in the mouth, especially if they haven't healed in a few days
Hard lumps or bumps in soft tissue
Difficulty swallowing
Sore throat or hoarse voice
What Happens During Oral Cancer Screening?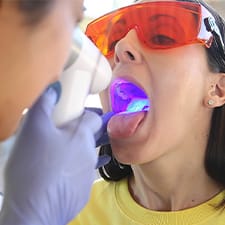 During your oral cancer screening, we'll carefully examine your oral and facial structures for these warning signs. We'll feel your lymph nodes for inflammation or hardening. Then, we'll ask a series of questions to help us determine whether or not you're experiencing non-visual symptoms of oral cancer like difficulty speaking, chewing, or swallowing. We'll also review your family health history to determine whether or not you are at elevated risk for this disease.