Children's Dentistry – Dallas, TX
Your Dentist For Every Age
Parents want the best for their children, and that should include the best dental care. Many parents think that means visiting a pediatric dental office. Then, they take an extra day off of work, wrangle the kids, and make the trip across town to the nearest pediatric dental office. While these dental offices are great for kids, most parents feel a bit out of place with the bright colors and tiny furniture. What parents don't know is that pediatric dentists are specialists. You wouldn't go to a specialist's dental office for your regular checkups, and your little ones don't need to either. For kids who show significant concerns during dental development, pediatric specialists are the best option, but for younger patients whose smiles are developing properly, a family dental office may be a better solution. At Mariya Barnett, DDS Family & Cosmetic Dentistry in Dallas, we welcome every member of the family, including kids. Dr. Barnett and the team love working with young patients to achieve and maintain their healthiest, most beautiful smiles for a lifetime. If you want to learn more or schedule an appointment for your child, call our friendly dental team today to get started with their first visit to receive children's dentistry in Dallas, TX.
Why Choose Mariya Barnett, DDS Family & Cosmetic Dentistry for Children's Dentistry?
Wide Array of Family-Friendly Services
Dentist Experienced in Helping Children Get Comfortable
Friendly Team in a Warm and Welcoming Dental Office
Your Child's First Dental Checkup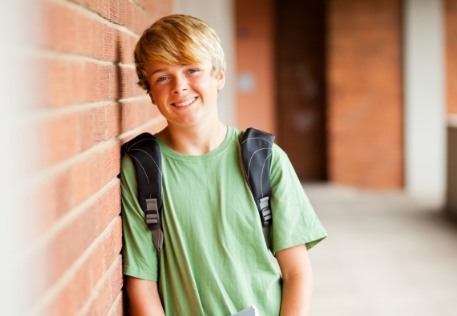 You should bring your little one to visit us for the first time by their first birthday. During this short, painless appointment, we'll examine the developing oral and facial structures. If we notice signs of serious development concerns, we will recommend you to a pediatric dentistry specialist. Otherwise, you can continue to bring your child to see us every six months for checkups and teeth cleanings. We can also help you improve your child's at-home hygiene routine throughout dental development, and partner with you to teach kids to brush and floss on their own. Once your little one is old enough to better understand his or her surroundings, we'll show them around the dental office, introducing kids to our dental office and all of the tools and technologies they may encounter. Our goal is to help kids learn to look forward to their dental office visits, so they will always maintain regular dentistry appointments to keep their smiles whole and healthy for life.
Helping Kids Keep Smiles Healthy At Home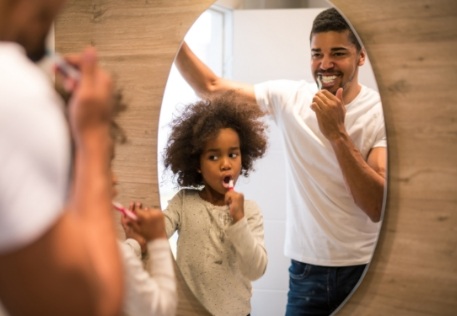 It can be a struggle to keep kids still long enough to teach them to brush and floss, but it's important to take the time. We are happy to partner with you to keep kids' smiles healthy during biannual dental appointments in our dental office and all year round. Some tips to make at-home hygiene fun and easy for kids include:
Use fun and kid-friendly toothpaste options that taste good and may be decorated with cartoons or characters your child likes
Play fun songs to help kids learn to brush for two minutes
Use flossers to make flossing easier for kids
Have kids use a disclosing tablet to reveal plaque buildup and help target their brushing to ensure they remove all the plaque
Our Family-Friendly Dentistry Services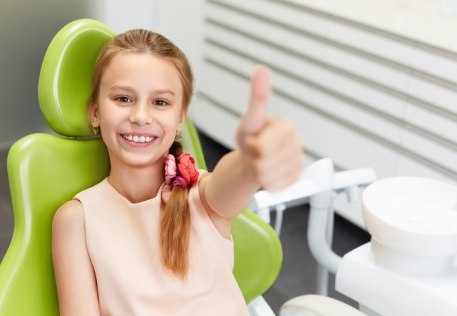 Every patient at any age receives a personalized treatment plan to meet their unique oral health needs because every smile is different. Some of the many services we can offer geared toward your child's developing smile include:
Dental sealants
Fluoride therapy
Sportsguards
Tooth-colored fillings
Wisdom tooth extraction
Sedation dentistry
Same-day emergency dentistry appointments