Teeth Whitening – Dallas, TX
Brighten Your Smile Today
If you've seen the commercials about taking the "tissue test" or visited the dental hygiene aisle at the local pharmacy lately, you likely know that teeth whitening is a popular item on most patients' wish lists. A brighter smile is something many of our dental patients ask us about, and at Mariya Barnett, DDS Family & Cosmetic Dentistry, we offer a range of treatment options to deliver flawless smiles for any patient, including teeth whitening from our Dallas, TX cosmetic dentist. If you want to brighten your smile, contact our team to schedule your cosmetic dentistry consultation today. We'll help you evaluate your smile and find the right cosmetic dental treatment to deliver your desired results within your schedule and budget.
Why Choose Mariya Barnett, DDS Family & Cosmetic Dentistry for Teeth Whitening?
Strong In-Office Whitening for Fast Results
Whiten On Your Own Time With Take-Home Options
Powerful Bleaching Only Available from Professionals
Causes of Dental Discoloration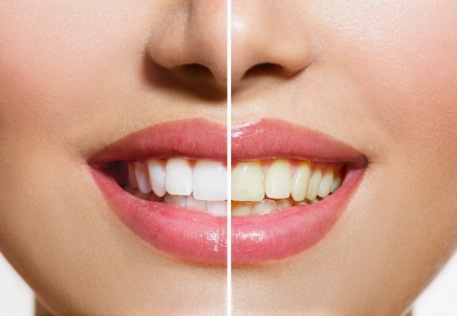 The only way we can ensure predictable results is to understand the underlying cause of dental discoloration. Some of the main reasons patients experience tooth discoloration include:
Consuming dark colored foods and beverages
Aging causes wear to dental enamel that reveals the underlying yellow colored dentin layer of teeth
Some people simply have darker colored teeth naturally
Fluorosis, brighter white spots on teeth, is caused by overconsumption of fluoride during dental development
Taking tetracycline medications before the age of three can lead to dark or yellow staining
Benefits of Professional Teeth Whitening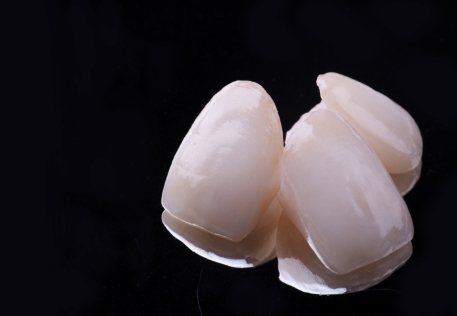 Many of our patients have already tried one or more store-bought teeth whitening products with little to no improvement before they visit our dental office for professional teeth whitening treatments. We encourage every patient to visit us before trying any over the counter whitening kits to ensure they safely achieve the desired whitening results. Some of the many benefits of professional teeth whitening include:
Personalized treatment plans to deliver predictable results up to ten shades brighter
Patients can rely on safe and effective treatment when monitored by a dentist
Long-lasting brighter smiles can be easily touched up with professional treatments
If the cause of staining will not be responsive to traditional teeth whitening methods, the dentist can recommend more effective cosmetic dentistry solutions
In-Office Teeth Whitening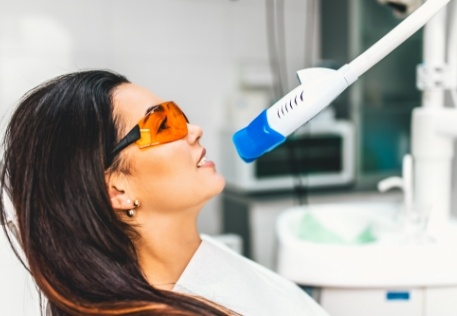 The fastest way to achieve a bright white smile is to receive in-office teeth whitening. Many patients prefer this option because it allows them to whiten their smiles with a trusted professional to apply and monitor the results. The treatment process will vary slightly based on which in-office teeth whitening system patients select. However, the basic process will remain the same. We begin by isolating the teeth using protective dams to prevent whitening agents from accessing soft tissue. Then, we'll dry teeth to keep saliva from neutralizing the whitening agent. Next, we'll apply a coat of professional whitening agent. We'll check the progress of whitening every twenty minutes and reapply as necessary to achieve the desired results.
Take-Home Teeth Whitening Kits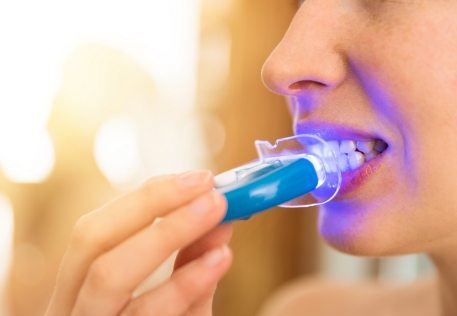 Patients who have sensitive teeth, those who want to gradually brighten their smiles, and those who want to touch up the results of their in-office whitening should consider a professional take-home teeth whitening kit. Store-bought whitening products provide low doses of teeth whitening agents and less-than-ideal application methods. A professional at-home whitening kit includes higher doses of the active whitening agent and custom-crafted application trays. Dr. Barnett will create a personalized treatment plan to ensure you meet your teeth whitening needs. Most patients are able to achieve the same teeth whitening results that are possible with in-office whitening over the course of two weeks of short, daily applications. We typically recommend "whitening weekends" to touch up your teeth whitening results a few times each year. If you regularly drink coffee, wine, or consume other darkly-colored foods and drinks, you may need to touch up your results more often, and professional take-home kits are the perfect way to keep your smile sparkling.
Glo Teeth Whitening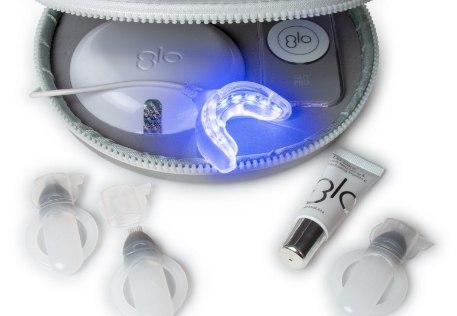 We are dedicated to incorporating the latest and most innovative treatment options for our patients, and we are excited to provide Glo Whitening treatments. Customized Glo Whitening plans can be completed using in-office treatments, take-home kits, or a combination of the two. Glo uses a custom dosage of active whitening agent combined with light and heat to accelerate the whitening process. Compared with other teeth whitening options, Glo Whitening significantly diminishes risk for dental sensitivity. The in-office Glo treatment is completed in about an hour, and patients see smiles up to five shades brighter after one application. At-home Glo Whitening kits can deliver the same results over several days of applications, and they can be a great way to touch up the results of in-office Glo treatments.
Kör® Teeth Whitening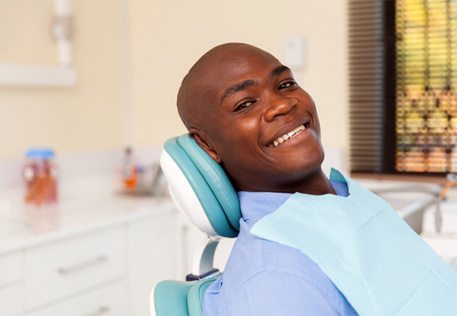 In some cases, tough tooth discoloration results from taking certain medications, like tetracycline. Traditional whitening usually doesn't change the color of teeth in these situations, leaving patients with little other choice but to go with veneers if they want a brighter smile. Plus, with many other whitening treatments, you are supposed to have a special light or laser to activate the gel. But Kör whitening solution is different! This powerfully formulated treatment works astonishingly well whether your case is difficult or run-of-the-mill and doesn't require lights or lasers to turn on the active ingredients. You're sure to love the transformation with this proven whitening solution!
Understanding the Cost of Teeth Whitening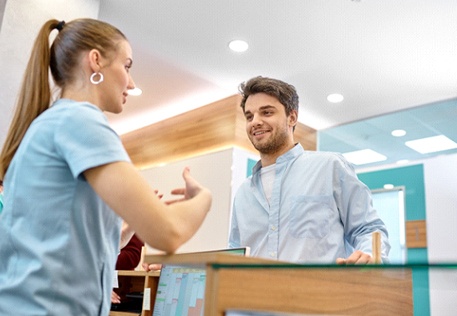 Are you interested in teeth whitening in Dallas, but what to learn more about the cost first? You're in the right place! The best way to get an estimate of the price is by scheduling a consultation with our cosmetic dentist, Dr. Barnett. That way, she can take your specific dental needs and smile goals into consideration before providing you with an answer. Of course, if you want to learn more general information about the cost of teeth whitening, then simply read on.
Factors That Affect the Cost of Teeth Whitening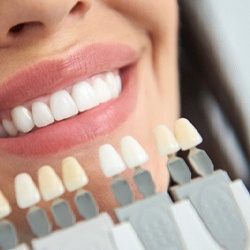 Before putting together your treatment plan, Dr. Barnett will learn about your dental needs and smile goals. In the process, she will consider important factors, like:
The severity of the discoloration
The cause of the stains (extrinsic vs. intrinsic)
If any preliminary treatments are needed, like a dental crown
Types of Teeth Whitening: What Do They Cost?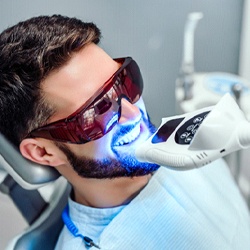 The cost of teeth whitening in Dallas naturally depends on the type you choose. For example, there are store-bought kits that cost as little as $20. Of course, the applicators are one-size-fits-all and the whitening agents are diluted, which leads to lackluster results at best.
Although it requires a higher upfront investment, professional teeth whitening treatments are a better choice for your smile and your wallet. Usually, in-office treatments range from $400 to $800 while take-home options cost a few hundred dollars. Since these solutions are personalized to your unique dental needs and smile goals, they deliver beautiful results, minimize your chances of experiencing sensitivity, and preserve your oral health.
Store-Bought vs. Professional Teeth Whitening: Which Is Best?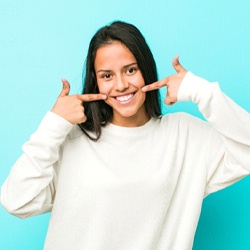 Since store-bought whitening kits are marketed as reliable, powerful, and cost-effective, it's not surprising that many patients wonder why they should opt for professional whitening options from their dentist instead. The short answer is that cheaper is rarely better, especially when it comes to something as important as your smile. If you buy a bunch of $20 store-bought products and none of them work, then you'll quickly end up spending the same amount if you would've scheduled an appointment with a cosmetic dentist to begin with. Plus, professional treatments take your specific dental needs into consideration beforehand, ensuring your teeth and gums don't get damaged in the whitening process. Since there is no initial exam with store-bought products, patients with untreated dental concerns (like cavities) can end up doing some serious damage to their smiles unintentionally. In short, it's not worth risking the health and appearance of your smile in an attempt to save money.
Options for Making Teeth Whitening Affordable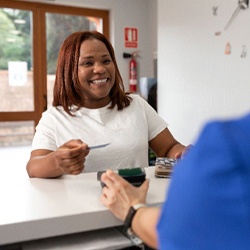 Since teeth whitening isn't considered "medically necessary," it's rare that dental insurance providers cover it. Luckily, we offer two other ways to make this smile-transforming service more affordable:
In-Office Membership Plan – With our in-office membership plan, you will save on preventive care and cosmetic dentistry. In fact, $50 off teeth whitening is one of the perks of being a member!
Flexible Financing – Want to space out your payments instead of paying for your treatment in one lump sum? You can! We happily accept both CareCredit and Lending Club, which means teeth whitening can fit into almost any budget.
Teeth Whitening Frequently Asked Questions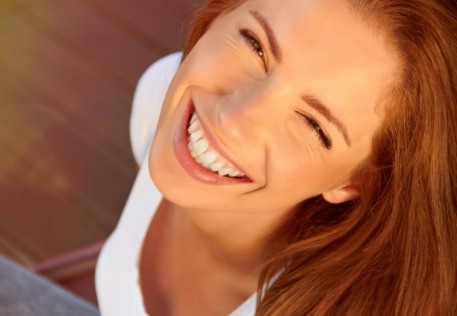 Are you still not quite sure if teeth whitening in Dallas is right for you? Don't worry; it's perfectly natural to have a few questions about the treatment that you want answered before going through with it. To help you make the best decision for your smile, we've included the answers to a few questions about teeth whitening that our team members get asked frequently. Of course, we encourage you to contact us if you have any further questions!
Does Teeth Whitening Hurt?
Many patients who strongly wish for brighter teeth hesitate to commit to teeth whitening because they're worried it will hurt. While over-the-counter whiteners are notorious for causing tooth sensitivity and gum irritation, our custom whitening treatments are designed with your comfort in mind. If your teeth are prone to sensitivity, please let us know. Your cosmetic dentist in Dallas can adjust the bleaching gel accordingly to minimize the risk of unpleasant sensations during your treatment.
How Can I Make My Teeth Whitening Results Last?
Depending on how well you take care of your pearly whites, your results may last anywhere from just a few months to a year or more! If you want to preserve your newly brightened smile for as long as possible, then the most important thing is to maintain a solid at-home oral hygiene routine – brush your teeth twice daily, floss at least once a day, and use mouthwash on a regular basis.
You'll also want to keep up with your regular teeth cleanings at our dental office every six months. That way, we can give your teeth a professional polish.
Lastly, try to consume staining foods and beverages in moderation. Sipping drinks like coffee through a straw can reduce direct contact with your teeth, making it less likely for stains to set in.
How Much Does Teeth Whitening Cost?
Although you can find estimates for the cost of teeth whitening online, it's difficult to give an exact number until you see Dr. Barnett for a consultation. A few different factors come into play, like how many sessions you need and whether you choose at-home or in-office whitening. Before we begin your whitening treatment, we'll provide you with a price you can trust, as well as discuss payment options.
Is Teeth Whitening Covered by Dental Insurance?
Teeth whitening is not considered medically necessary, so it is almost never covered by dental insurance. That said, insurance plans can vary wildly from one patient to the next, so there's no harm in double-checking your plan! Our team is happy to help you navigate the details of your plan.
We also provide financing options outside of insurance. Our partnerships with CareCredit and Lending Club allow our patients to break up their treatment costs into low-interest payment plans. Our in-office membership plan is another option – you can receive $50 off teeth whitening, as well as FREE preventive care and discounts on most of our other services for a low annual fee.