Cosmetic Dentistry – Dallas, TX
Perfect Your Smile & Self Confidence
Do you find yourself dreaming of a whiter, straighter smile? No matter what state your teeth are in now, these improvements are very possible, and Dr. Mariya Barnett would love to help you achieve them with services in cosmetic dentistry. Our available treatment options are designed to erase noticeable flaws and create dazzling results for your appearance and your self-confidence! Contact our highly trained female cosmetic dentist and dedicated staff members today if you have any questions, or if you're ready to schedule a consultation to discuss your options for cosmetic dentistry in Dallas, TX. Our dental office is located right here in the Dalls-Fort Worth Metroplex, and new patients from Lakewood, Lake Highlands, and nearby areas are always welcome.
Why Choose Mariya Barnett, DDS Family & Cosmetic Dentistry for Cosmetic Dentistry?
Metal-Free Restorations for Best Esthetics
We Provide In-Office and Take-Home Whitening
Comprehensive Smile Makeovers Available
Porcelain Veneers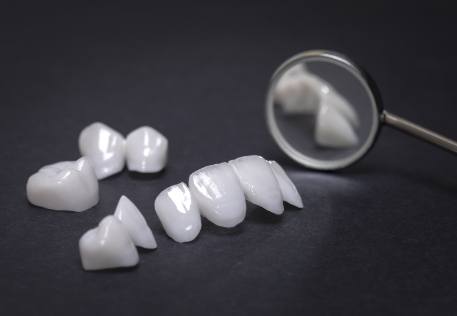 For many patients, the cosmetic problems they're facing amount to much more than just one simple flaw. Porcelain veneers are an excellent solution for refreshing the look of your smile and correcting several aesthetic concerns all at once! These extremely thin restorations are crafted from high-quality tooth-colored porcelain. Dr. Barnett attaches the veneers over just the front surfaces of certain teeth, hiding their original appearance from view and replacing it with a new and improved look.
Veneers can be used to correct chipped teeth, cracks, gaps, discoloration, and more. One of their most valuable benefits is that the porcelain structure actually stands up against gradual staining better than your original tooth enamel, which means the improvements you achieve here in the DFW area with our team will last even longer.
Learn More About Porcelain Veneers
Metal-Free Dental Restorations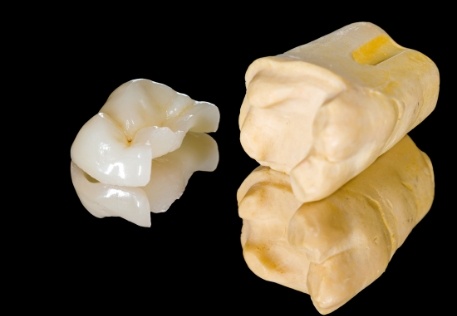 Maybe you've had crowns and other dental restorations placed in the past, only to be disappointed by their noticeably metallic appearance. Today, patients don't have to worry about sacrificing their appearance for the sake of improving oral health – it's possible to have the best of both worlds with metal-free restorations! Dr. Barnett will design your all-ceramic restorations to be a precise match to the rest of your smile; the high-quality material even reflects light in the same way as natural enamel, allowing it to blend in beautifully.
Cosmetic Dental Bonding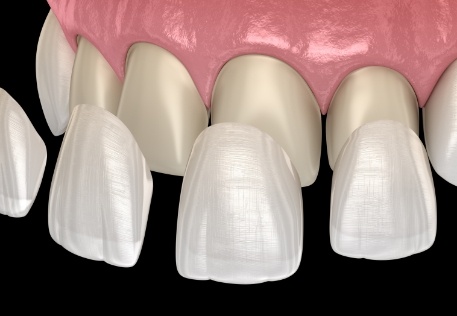 Even tiny dental flaws like stains and chips can make you want to hide your smile. Thankfully, there's a simple solution in dental bonding. During this one-visit procedure, Dr. Barnett will apply tooth-colored composite resin to the surface of the imperfect tooth, sculpting it so that the resin covers the imperfection and creates a lifelike appearance that blends right in. While direct bonding isn't the most permanent cosmetic solution, it can serve you well for several years as long as you practice personal oral hygiene and attend regular checkups at our dental office near Lakewood.
Learn More About Direct Bonding
Teeth Whitening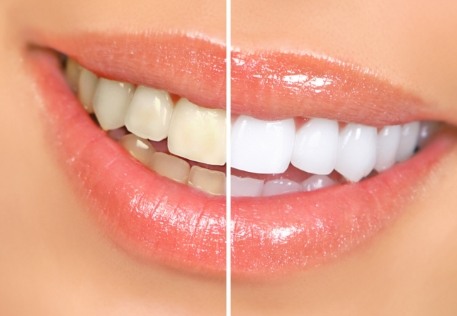 One of the most common complaints we hear from patients about their smiles is that they're unhappy with the color. Gradual discoloration and staining can happen for a wide variety of reasons, from diet to oral hygiene to plain genetics. Dr. Barnett offers both in-practice whitening and take-home whitening kits to dramatically brighten your look. In-practice whitening improves your enamel by several shades over the course of a single appointment, which is perfect for patients in a hurry. Alternatively, take-home kits can be used on your own schedule and in the comfort of your own home. Gorgeous results usually follow in just a few weeks.
Learn More About Teeth Whitening
Gum Recontouring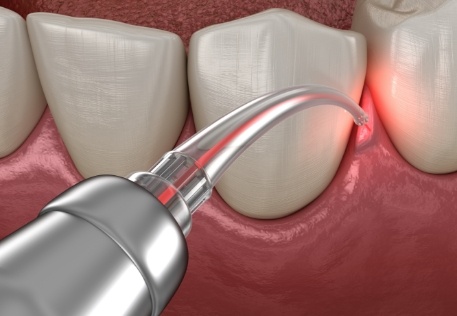 Does your smile look overly short or "gummy?" Your teeth may not be to blame. Instead, too much gum tissue could be causing the problem. In these cases, our team can aesthetically recontour the gum line to create a more pleasing and symmetrical appearance that reveals healthy tooth structure previously hidden from view. Gum recontouring may also be suggested for restorative purposes, like when more of a tooth needs to be uncovered to successfully place a dental crown or other restoration.
Understanding the Cost of Cosmetic Dentistry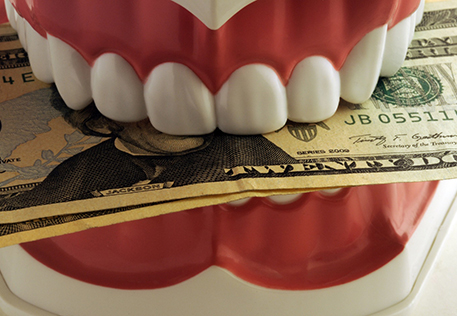 Finances are always tricky to navigate, and the fact that cosmetic dentistry typically isn't covered by insurance makes patients especially wary about the cost of treatment. We understand that this can be a thorny issue for people, which is why we endeavor to be as transparent about price as possible.
We'll give you a complete estimate of the cost of care when we meet you in person, but until then, here's what you should know about paying for cosmetic dentistry.
What Cosmetic Dental Service is Right for Me?
The first thing that you should know about cosmetic dentistry is that it isn't just one thing—there are a variety of treatments at your disposal, and each of them has a separate price point. Which procedure you should go for has to do with both what your issue is and your budget.
Direct bonding, for example, is one of the most inexpensive treatments, and it's capable of handling all kinds of minor repairs. There's also teeth whitening, which is middling in terms of price.
On the pricier side, there are porcelain veneers and restorations, both of which can make massive differences in how your smile looks.
Cosmetic Dentistry Can Be An Investment Worth Making
While it might feel like a big financial commitment to invest in cosmetic dentistry, it's important to remember what you're getting for your money. If you have serious issues with your smile, that's probably hindering your confidence in every realm of your life, even if you aren't aware of it.
By improving the way your smile looks, you can not only better the way that you come off to others, but also feel much better about yourself.
How to Make Cosmetic Dentistry Affordable
While cosmetic dentistry won't be covered by insurance in most cases, we'll still work with your dental plan to ensure that you're making the most out of your dental benefits. However, even if your dental plan doesn't pay for care, we have other ways to make your care affordable.
For one, we offer an in-house membership plan that can make the care you receive from us much more budget-friendly. In addition to all kinds of complementary preventive care, we also offer significant discounts to cosmetic dentistry.
Finally, we partner with both CareCredit and Lending Club, two styles of financing that can split payment into more manageable chunks. If you're interested in bettering your smile, we'll work hard to ensure that finances don't stand in the way!
Cosmetic Dentistry Frequently Asked Questions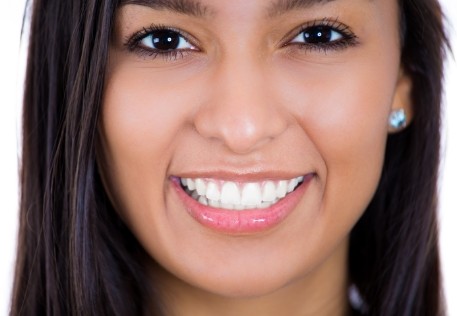 Although you'd love to have a picture-perfect smile, cosmetic dentistry is a big investment. We understand you have various concerns before you commit to any treatment. Your cosmetic dentist in Dallas, Dr. Barnett, will explain everything during your consultation. In the meantime, here are the answers to common questions we are asked by our patients to help calm your nerves.
Which cosmetic treatment is right for me?
No two smiles are the same, which means we can't use a cookie-cutter treatment plan. There isn't any way to determine which cosmetic procedure you will need without first examining your smile and learning more about your goals. Depending on the results you want to achieve, Dr. Barnett will recommend one or more procedures, such as:
Porcelain Veneers
Metal-Free Restorations
Direct Cosmetic Dental Bonding
Teeth Whitening
Gum Recontouring
Why is a healthy smile necessary for cosmetic dentistry?
Good oral health is a requirement for cosmetic dentistry because any untreated dental issue can lead to a big problem down the road. Although your smile might look better, you will have a ticking time bomb in your mouth just waiting to cause a dental emergency. This might mean you need a couple of preparatory treatments before starting the aesthetic portion of your plan, such as a cleaning or filling. While it may add another step to your treatment, it ensures you aren't covering up or aggravating a dental problem that can compromise your investment.
How much does cosmetic dentistry cost?
There isn't a set cost of cosmetic dentistry because every patient's plan differs. We consider several factors when determining the cost of your treatment, such as the complexity of your case and the number of teeth being treated. Your consultation will include a personalized estimate highlighting the fees of your treatment. We are transparent about our costs, so you'll know exactly what you'll need to pay. Rest assured; you won't be caught off guard by any hidden expenses.
Can I use my dental insurance for cosmetic dentistry?
Typically, dental insurance will not cover any treatment not necessary for oral or general health. Since cosmetic dentistry procedures are elective, it's rare for dental insurance to pay for any of the cost; however, there are some exceptions. Many aesthetic procedures also offer restorative benefits, such as metal-free restorations and dental bonding. If a procedure is deemed necessary for your dental health, you may be able to use your coverage to offset the amount you pay out-of-pocket. A member of our team will file the required claim forms to maximize your annual benefits, so you can have one less thing to worry about.
How can I pay for cosmetic dentistry?
Besides using your dental insurance, we offer several solutions to keep the smile of your dreams within your budget, including traditional payment methods. We also accept third-party financing if you're short on funds. Based on credit approval, you are given a loan, which you'll repay using a plan that fits your budget.