Cosmetic Dentist - Dallas, TX
Perfect Your Smile & Self Confidence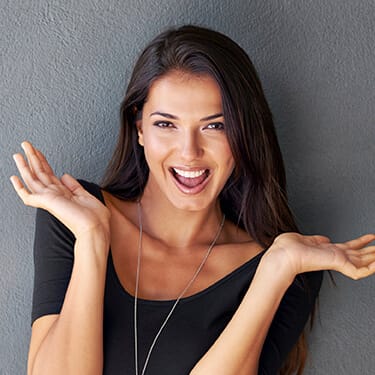 Do you find yourself dreaming of a whiter, straighter smile? No matter what state your teeth are in now, these improvements are very possible, and Dr. Mariya Barnett would love to help you achieve them with services in cosmetic dentistry. Our available treatment options are designed to erase noticeable flaws and create dazzling results for your appearance and your self-confidence! Contact our highly trained female cosmetic dentist and dedicated staff members today if you have any questions, or if you're ready to schedule a consultation. Our practice is located right here in Dallas, TX, and new patients from Lakewood, Lake Highlands and nearby areas are always welcome.
Porcelain Veneers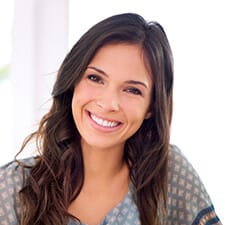 For many patients, the cosmetic problems they're facing amount to much more than just one simple flaw. Porcelain veneers are an excellent solution for refreshing the look of your smile and correcting several aesthetic concerns all at once! These extremely thin restorations are crafted from high-quality tooth-colored porcelain. Dr. Barnett attaches the veneers over just the front surfaces of certain teeth, hiding their original appearance from view and replacing it with a new and improved look.
Veneers can be used to correct chipped teeth, cracks, gaps, discoloration, and more. One of their most valuable benefits is that the porcelain structure actually stands up against gradual staining better than your original tooth enamel, which means the improvements you achieve here in the DFW area with our team will last even longer.
Learn More About Porcelain Veneers

Metal-Free Restorations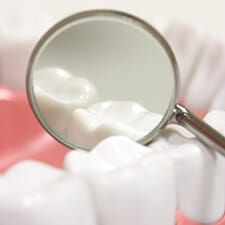 Maybe you've had crowns and other dental restorations placed in the past, only to be disappointed by their noticeably metallic appearance. Today, patients don't have to worry about sacrificing their appearance for the sake of improving oral health – it's possible to have the best of both worlds with metal-free restorations! Dr. Barnett will design your all-ceramic restorations to be a precise match to the rest of your smile; the high-quality material even reflects light in the same way as natural enamel, allowing it to blend in beautifully.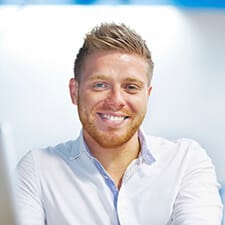 Even tiny dental flaws like stains and chips can make you want to hide your smile. Thankfully, there's a simple solution in dental bonding. During this one-visit procedure, Dr. Barnett will apply tooth-colored composite resin to the surface of the imperfect tooth, sculpting it so that the resin covers the imperfection and creates a lifelike appearance that blends right in. While direct bonding isn't the most permanent cosmetic solution, it can serve you well for several years as long as you practice personal oral hygiene and attend regular checkups at our DFW area practice.
Learn More About Direct Bonding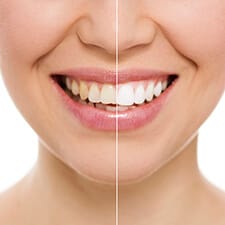 One of the most common complaints we hear from patients about their smiles is that they're unhappy with the color. Gradual discoloration and staining can happen for a wide variety of reasons, from diet to oral hygiene to plain genetics. Dr. Barnett offers both in-practice whitening and take-home whitening kits to dramatically brighten your look. In-practice whitening improves your enamel by several shades over the course of a single appointment, which is perfect for patients in a hurry. Alternatively, take-home kits can be used on your own schedule and in the comfort of your own home. Gorgeous results usually follow in just a few weeks.
Learn More About Teeth Whitening

Gum Recontouring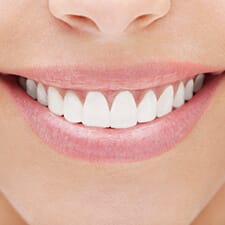 Does your smile look overly short or "gummy?" Your teeth may not be to blame. Instead, too much gum tissue could be causing the problem. In these cases, our team can aesthetically recontour the gum line to create a more pleasing and symmetrical appearance that reveals healthy tooth structure previously hidden from view. Gum recontouring may also be suggested for restorative purposes, like when more of a tooth needs to be uncovered to successfully place a dental crown or other restoration.