Emergency Dentist – Dallas, TX
Quickly Getting You Out of Pain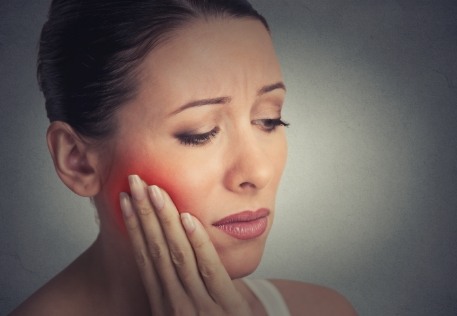 Maybe your daughter knocked out a tooth during her latest basketball game, or perhaps you've been experiencing oral pain that's building and building to the point that you can barely chew now. Whatever your emergency situation is, you can count on Dr. Mariya Barnett and the rest of our team to provide the experienced attention and effective relief you and your family need. We make every effort to see new patients as soon as possible during office hours, and after-hours scheduling is available for current patients by calling (469) 420-0159. If you're from Lake Highlands, Lakewood, Dallas or a surrounding area, contact us today!
How to Handle Common Dental Emergencies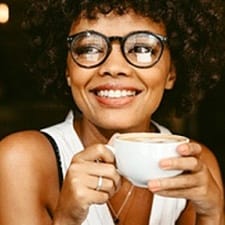 Of course, not every dental injury or sensation is immediately identifiable as an emergency. If you're unsure whether or not your situation is urgent, please reach out to your emergency dentist so that she and our team members can advise you. Whether you are dealing with a serious toothache in Dallas or chronic jaw pain, you can also consult the list below, which contains situations that we regularly see as emergency cases.
Something Stuck Between Your Teeth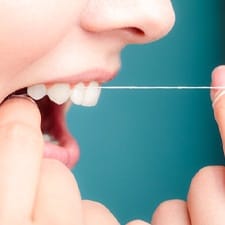 Toothaches can be a sign of a lodged object between teeth or something as serious as an infection. To remove an object, gently maneuver dental floss between the affected area. If your pain persists, you can use an over-the-counter pain reliever to minimize any discomfort. However, should the pain be the result of an infection, it will require immediate treatment in order to prevent it from spreading, which is why it's a good idea to contact our office to schedule an appointment as soon as possible.
Partially Dislodged Tooth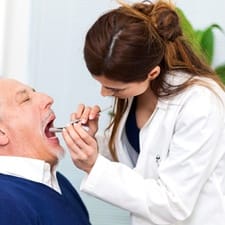 For a partially dislodged or fully knocked-out permanent tooth, time is of the essence. If you're able to, try to get to our office within an hour of the incident. While you are encouraged to reinsert a tooth that is completely knocked out, it is best to avoid chewing on the side of your mouth when dealing with a partially dislodged tooth and let our team take care of the rest. A cold compress and over-the-counter pain reliever can help to minimize discomfort and swelling while waiting to see our team.
Infection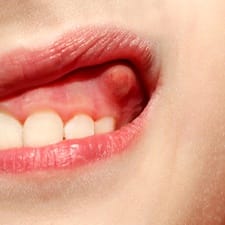 A serious tooth infection like an abscess is nothing to scoff at. When the root of your tooth becomes negatively impacted, it can spread to your bloodstream and cause a problem for your overall health and wellbeing. You will need to get in to see Dr. Barnett as soon as possible so that she can quickly diagnose the problem, treat the immediate symptoms, and formulate a plan that will involve trying to save your tooth. If this is simply not possible, the only solution will be to extract the infected tooth and discuss ways to replace it (i.e., dental implants).
Gum/Soft Tissue Injury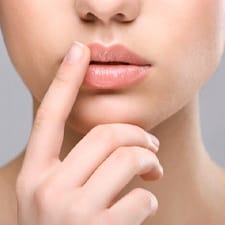 Soft tissue injuries are surprisingly easy to treat. Although they may bleed quite a bit, with appropriate pressure, this type of dental emergency in Dallas tends to heal quite quickly on their own. However, this doesn't mean you shouldn't come in to see us. Whether it is a busted lip, scratched gums, or bitten lip, it is best to contact our office. You'll want to apply a cold, wet washcloth or gauze to the bleeding area for 15-20 minutes. After this time, you can apply a cold compress to minimize swelling. If the bleeding does not stop, you'll need to get to an emergency room for immediate medical care.
Jaw Pain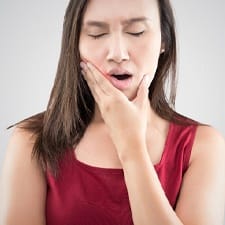 The rule of thumb when it comes to jaw pain is if this area of the facial structure is broken or fractured, you should seek immediate medical assistance at a nearby emergency room. If the pain is brought on by symptoms closely associated with temporomandibular joint disorder (TMD) or teeth grinding, visiting your emergency dental office in Dallas will allow you to get more timely results. Dr. Barnett will evaluate the problem and recommend the appropriate method of treatment to help you find relief from the pain and reduce the likelihood of excessive wear and tear on your tooth enamel.
How to Prevent Dental Emergencies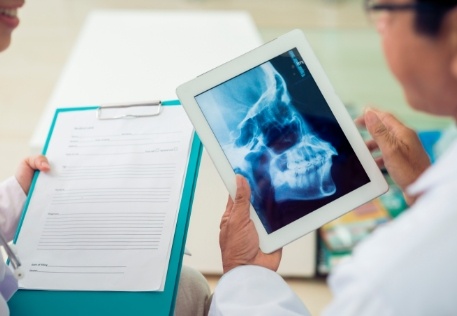 Even though dental emergencies aren't 100 percent avoidable, there are some basic preventive measures you can take to reduce your risk of experiencing one, including:
Maintaining a nutritious diet
Keeping up with your dental hygiene routine
Visiting Dr. Barnett every six months for checkups and cleanings
Avoid habits such as chewing ice, nail-biting, and teeth grinding
Understanding the Cost of Emergency Dentistry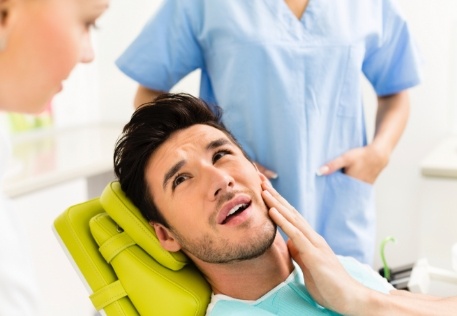 Not every accident results in the same type or severity of oral damage, which is why there's no set cost of dental emergencies in Dallas. Our team will never leave you in the dark and always make sure that you understand the price of your treatment before you commit to receiving it. If you have any questions during your visit, don't hesitate to ask our team!
The Treatment You Need Depends on Your Diagnosis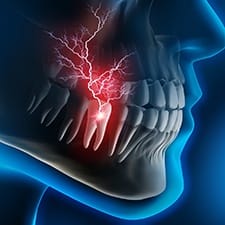 Before we can move forward with your treatment, Dr. Barnett will need to examine your mouth as soon as you arrive at our office. We'll help you feel more comfortable and minimize any pain you're experiencing to the best of our abilities as we take X-rays and examine the damage. Based on Dr. Barnett's diagnosis and our findings, we can create a treatment plan.
A good, general rule-of-thumb is that less invasive treatments like cavity fillings or cosmetic bonding will cost less than more serious procedures, including tooth extractions and root canal therapy. As soon as our team comes up with the right treatment plan for you, we'll provide you with estimated costs beforehand so you know exactly what you can expect.
Save Money with Preventive Care
Many dental emergencies aren't preventable and happen because of accidents, like falling off of a bike or cracking your tooth by biting down on a hard piece of candy. However, by being mindful of what you put in your mouth and keeping up with regular preventive dental care, you can drastically reduce your risk of experiencing a dental emergency. For example, if you grind your teeth at night, you can avoid breaking a tooth by investing in a nightguard for bruxism, or you can make an effort to stay on-top of your bi-annual checkups and cleanings. Taking these precautionary measures could save you thousands of dollars and so much stress over the years!
Does Dental Insurance Cover Dental Emergencies?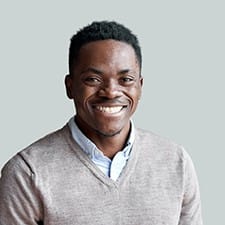 Most dental insurance plans offer coverage for dental emergency treatments, but not every plan is made equal. The best way to learn whether your insurance provider will cover your emergency treatment is to contact them directly. During your appointment, our team will be more than happy to assist you in any way we can to make your visit as stress-free as possible.
Other Options for Making Dental Emergencies Affordable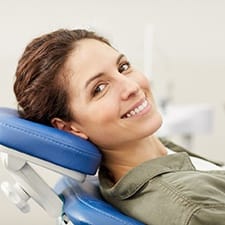 Our team is happy to offer additional financing and payment options to make receiving treatment from an emergency dentist in Dallas as easy as possible. We offer a simple, easy-to-navigate in-house membership plan that provides discounts for a variety of services as well as additional financing through trusted, third-party financers like CareCredit and LendingClub.
Frequently Asked Questions – Emergency Dentistry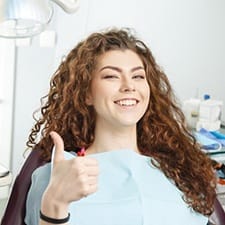 When a dental emergency strikes, your first thought might be to start panicking. However, we encourage you to do your best to remain calm. Your first order of business should be calling our office to schedule an appointment. We'll get you in as soon as possible so that we can relieve your pain and get your oral health back on track. While you wait for your appointment, it may help soothe your worries to read through this list of emergency dentistry FAQs in Dallas.
How Can I Bring Down Facial Swelling?
An easy way to reduce swelling is to wrap an ice pack in a cloth towel and hold it against your face for 10 minutes. Then, remove it for another 10 minutes. Repeating this process for up to an hour at a time can minimize swelling as well as pain.
Should I Go to the Hospital?
In most cases, no. Many emergency room doctors are unable to address the root cause of a dental problem. They'll often write you a prescription for painkillers or antibiotics and refer you to a dentist instead. Save yourself time and money by calling our office first.
The only time you should go to the hospital for a dental emergency is if your condition is also life-threatening. A broken/fractured jaw or uncontrollable bleeding need medical attention right away. After you've gotten the immediate problem under control, schedule an appointment with us. We can make sure there are no underlying issues that need to be addressed.
How Do I Prepare for a Dental Emergency?
To lessen the stress of a future dental emergency, it helps to create one or more emergency kits and store them in easily accessible areas, like your bathroom, your car, or your desk at work. Include the following items:
Latex-free gloves
Small bottle of ibuprofen
Gauze pads
Dental mirror
Handkerchief
Our contact information
Small container that has a tight lid
How Can I Manage the Pain at Home?
In addition to applying a cold compress, over-the-counter pain relievers like ibuprofen or acetaminophen are great ways to temporarily relieve your discomfort until you can reach our office. Topical solutions like Orajel can also work wonders. However, try to avoid taking aspirin. If it comes into direct contact with the sore area, it can irritate your gums and worsen your pain.
It's worth noting that even if you can deal with the pain at home, you should still call us promptly. After taking a look at your mouth, we can determine the root cause of the pain and prevent it from arising again in the future.