Your Northeast Dallas & Lakewood Emergency Dentist Providing Urgent Dental Care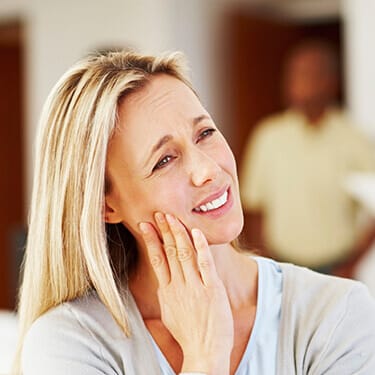 Maybe your daughter knocked out a tooth during her latest basketball game, or perhaps you've been experiencing oral pain that's building and building to the point that you can barely chew now. Whatever your emergency situation is, you can count on Dr. Mariya Barnett and the rest of our team to provide the experienced attention and effective relief you and your family need. We make every effort to see new patients as soon as possible during office hours, and after-hours scheduling is available for current patients by calling (469) 420-0159. If you're from Lake Highlands, Lakewood, Northeast Dallas or a surrounding area, contact us today!
Of course, not every dental injury or sensation is immediately identifiable as an emergency. If you're unsure whether or not your situation is urgent, please reach out to your female dentist in the DFW area so that she and our team members can advise you. You can also consult the list below, which contains situations that we regularly see as emergency cases:
Partially dislodged tooth
Fully dislodged (knocked-out) tooth
Severe toothache
Oral bleeding
Lost and/or damaged crown/filling
Jaw injury
Gum tissue injury
Object stuck between teeth
Emergency Dentistry FAQs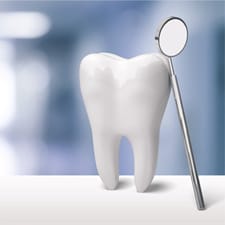 If you're concerned about experiencing a dental emergency, the best you can do to ease that is be prepared. We've compiled some common questions we receive from our patients, so you have all the information you need to make the best decision for your oral health.
What is considered a dental emergency?
Many patients put off visiting their emergency dentist in Lake Highlands because they don't want to make a big deal out of a small problem. Unfortunately, leaving serious issues untreated can result in needing invasive treatment, so it's best to get it checked out before it's too late. Some signs that indicate you may need urgent dental care include:
Bleeding gums
Severe and persistent toothache
Lost or damaged restorations
Cracked, chipped, or fractured tooth
Knocked-out tooth
Swollen mouth or jaw
If you've experienced or noticed any of these signs, contact us immediately so we can diagnose and treat your issue to ease any discomfort you may be experiencing and prevent further damage.
Should I go to the hospital or the dentist?
If you have experienced any kind of facial trauma such as a jaw fracture, dislocation, cuts on your face or mouth that won't stop bleeding, or issues that are affecting your ability to breathe and swallow, visit your local emergency room immediately. After you've had the proper medical care, we can then take care of any dental needs you may have afterward.
Other dental issues that may not seem as serious but still require urgent treatment such as cracked and chipped teeth, a knocked-out tooth or a severe toothache can be taken care of your emergency dentist in Lakewood, Dr. Barnett.
How can I tell if my toothache is an emergency?
Toothaches can be caused by a variety of things, from something as simple as a piece of lodged food between your teeth to a serious infection. If you're experiencing a toothache, brush and floss your teeth first to see if it's caused by something stuck in your teeth. If the pain persists for a day or two after, it's best to contact your emergency dentist right away in case you need immediate treatment.
Is an emergency dentist visit covered by my dental insurance?
Each patient's dental insurance benefits are different, which is why it's impossible to say whether your emergency visit will be covered by your provider. Your best bet is to contact us to see if we are in-network and we can help you find out whether or not your visit will be covered. We do accept a variety of dental insurance providers, so see if yours is on our list!
What should I do if I lost my filling?
If you've lost your dental filling while eating or doing an activity, be sure to schedule an appointment with us as soon as possible. These restorations help protect your damaged teeth from harmful oral bacteria and further decay, so the longer they go unreplaced, the more vulnerable your teeth are
This document was edited with the online HTML5 composer. Please subscribe for a htmlg.com membership to remove similar messages from the edited documents.