Sedation Dentistry – Dallas, TX
Helping Patients Relax
Countless people avoid the dentist's office because of nervousness, anxiety, or outright fear. Here in the DFW area, Dr. Mariya Barnett and the rest of our dedicated staff understand this problem well, and we do our best to create a safe and friendly environment for patients of all ages. That's why we offer sedation dentistry as an effective aid for calming nerves and lessening negative emotions during the treatment process. If you're interested in sedation dentistry from our Dallas, TX dentist, contact our Dallas, TX dental office today to visit a female dentist who excels at exceeding expectations! We also welcome new patients from Lakewood, TX and other surrounding areas.
Why Choose Mariya Barnett, DDS Family & Cosmetic Dentistry for Sedation Dentistry?
Nitrous Oxide Sedation Available
Oral Conscious Sedation for Moderate Anxiety
Calming, Experienced Dentist
Nitrous Oxide Sedation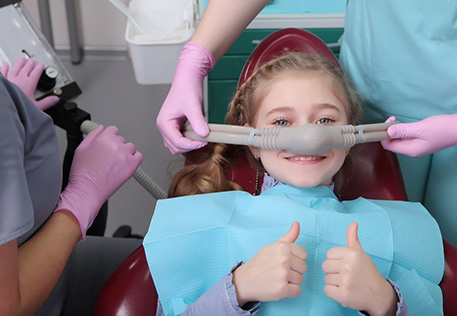 More commonly known as "laughing gas," nitrous oxide is a mild sedative that patients breathe in through a nasal mask. Within a few minutes, you should begin to feel happier and calmer, and these effects will last as long as the mask stays in place. One of the biggest benefits of nitrous oxide is that the effects also wear off very quickly, which means you can continue your daily routine without the need for downtime or an escort.
Who is a Good Candidate for Nitrous Oxide Sedation?
Sedation dentistry is great for a variety of patients who may be receiving more extensive treatments or feel fear or anxiety at the thought of visiting a dentist. We typically recommend nitrous oxide for patients who:
Have a fear of needles
Are scared of the dental office
Have difficulty sitting still in a treatment chair
Suffer from dental sensitivity
Have a strong gag reflex
Have difficulty becoming numb
If you can relate to any of these, you may be able to benefit from this service. Just give our team a call before your appointment and ask us if you'd be a good candidate!
How Does Nitrous Oxide Work?
Nitrous oxide will be administered by your sedation dentist in Dallas during your visit. We'll guide you back to your treatment room, help you get comfortable in the dental chair, and place a small nose mask onto your face. This will allow you to breathe in a colorless, odorless gas mixed with oxygen. The sedation can easily be adjusted based on your reaction as well.
Within less than a minute, you'll feel a euphoric and calming wave wash over you. Some patients feel a little light-headed, but know that this is a normal sensation. As soon as the full effects have kicked-in, we'll begin your treatment. Once it's over, we'll shut off the gas and allow you to breathe in pure oxygen from the nose mask. Just as quickly as the effects took place, they'll disappear. Most patients are able to return to their daily lives right after their visit.
Aftercare for Nitrous Oxide
Most patients are able to drive to their job and finish their daily errands after the nitrous oxide effects wear off. However, some may experience side-effects. Although these are rare, you may be faced with:
Nausea
Vomiting
Drowsiness
Excessive sweating
Chills or shivering
Headaches
To minimize the chances that you'll experience any of these side-effects, we'll run the oxygen through your nose mask for several minutes after your procedure. If you feel concerned following your appointment, please don't hesitate to contact our office.
Oral Conscious Sedation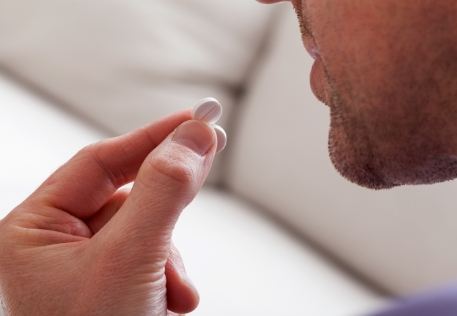 Feeling nervous about your upcoming dental appointment? You're not alone. While having a fear of the dentist is not an issue, it becomes a problem when it prevents you from getting the care you need. Luckily, Dr. Barnett can ease your nerves with oral conscious sedation in Dallas. It'll make your experience far more enjoyable and stress-free! To find out if this option is right for you, continue reading or give our office a call today.
What Is Oral Conscious Sedation?
Oral conscious sedation is one of the most popular types of sedation dentistry – and it's easy to see why. You don't have to worry about needles or wearing a face mask! All you have to do is take a prescribed pill before your appointment. During your consultation, Dr. Barnett will review your medical history and current medications to confirm you're a good candidate for oral conscious sedation in Dallas.
Once you get the green light, you'll take the pill as instructed and wait for the effects to take place. When you arrive at the office, you should feel relaxed and ready for treatment. We can adjust the strength of the sedative as needed depending on the severity of your anxiety. Mild forms will make you drowsy, while more moderate forms can cause you to fall into a light sleep.
How Does Oral Conscious Sedation Work?
Dr. Barnett will prescribe a sedative with instructions to take it at a certain time before your appointment. You will feel deeply relaxed once the medication starts to have an effect. In fact, you may not even remember the procedure afterward! This amnesic effect is desirable for patients with severe anxiety.
Oral conscious sedation simply provides deep relaxation – it doesn't put you to sleep entirely. Therefore, you'll still be able to communicate with your dental team should you need further accommodations for your comfort. In addition, we'll monitor your vitals throughout your appointment to ensure your safety.
Since the effects linger throughout the entire appointment, you should arrange to have a trusted friend or family member drive you to and from the office. It's a good idea to wait until the sedative has fully worn off before you continue with regular activities, which is about 24 hours.
Are You a Good Candidate for Oral Conscious Sedation?
Believe it or not, you don't need to have anxiety to take advantage of oral conscious sedation. It's a great option for patients who:
Have a sensitive gag reflex
Are receiving multiple treatments or one longer treatment in one appointment
Have difficulty keeping their mouth open or sitting in the treatment chair
Cannot get numb with local anesthesia
Have had traumatic dental experiences in the past
IV Sedation Dental Sedation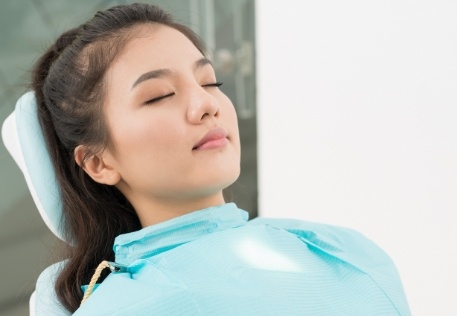 IV sedation is very similar to oral conscious sedation, but it's administered intravenously and allows for a deeper level of sedation. At times, we might refer out to a specialist to help with this. They're able to monitor and adjust the dosage you're receiving for optimal comfort throughout the procedure. With IV sedation, you will enter a deep state of relaxation, and would need to be escorted home and monitored for the rest of the day.
Sedation Dentistry FAQs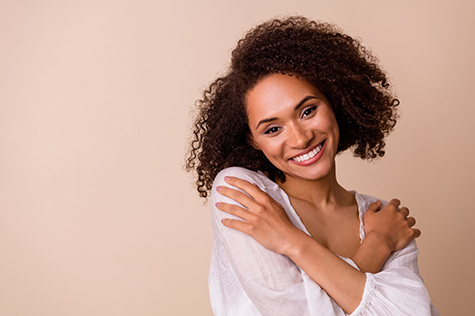 Do you typically get nervous or feel anxious when it comes to visiting your dentist? If so, we can offer various sedation dental services to help you stay calm and make your appointment as comfortable as possible. While this treatment can keep you relaxed, it's natural to want to know as much as you can about your options before committing to any of them. That's why our team has taken the time to collect and respond to some of our most frequently asked questions about this form of dentistry. Keep reading to learn more or give our office a call today to schedule your consultation with our sedation dentist in Dallas.
What Does It Feel Like to Be Sedated at the Dentist?
How you feel during sedation dentistry will depend on the type that you receive. The lightest form is nitrous oxide, which can make you feel elated, relaxed, and euphoric. You may even experience a mild tingling sensation in your legs and arms, letting you know that the calming effects are working. Some patients get giggly during their appointment, hence the nickname "laughing gas."
With oral conscious sedation, you'll take a pill sometime before you arrive that will deepen your sense of relaxation. While you'll remain conscious and still able to respond to simple verbal commands, you may feel drowsy. If you opt for IV sedation, you'll likely feel like you've had a deep sleep and won't remember your procedure at all.
Is Sedation Dentistry Safe?
For most patients, sedation dentistry is completely safe. The majority of patients tend to manage nitrous oxide sedation very well. However, to determine if these treatments are right for you, Dr. Mariya Barnett will have to review your medical history and any medications that you're currently taking. This is to ensure there won't be negative interactions with your sedation option. If you are eligible for sedation dentistry, our team will thoroughly monitor your vitals throughout your appointment to keep you safe.
Can Dental Sedation Make You Sick?
It isn't common for patients to feel nauseous when breathing in nitrous oxide. However, since oral conscious sedation and IV sedation are more powerful, they may come with a somewhat higher risk. For this reason, we'll likely recommend that you not eat anything for a certain amount of hours before your procedure. This can help prevent any complications during your treatment and allow your dentist to work without interruptions. If skipping meals is something you struggle with, consider scheduling your appointment early in the morning.
Will I Feel Any Pain with Dental Sedation?
Even with nitrous oxide being the mildest form of sedation, your ability to feel pain will be slightly suppressed. If you opt for a stronger form like oral conscious sedation or IV sedation, you may not experience any sensations. Should you feel any discomfort, it'll most likely be due to pressure rather than actual pain. For more extensive or complex procedures, we may even numb your mouth with a local anesthetic, which will eliminate your ability to register pain for the time being.