Replacing Missing Teeth – Dallas, TX
Take Back Your Complete Smile
Tooth loss can affect people of all ages, not just older folks. In fact, nearly 180 million Americans are missing at least one tooth today, so if you're struggling with tooth loss right now, you're not alone. Dr. Barnett offers multiple solutions for replacing missing teeth in our Dallas, TX dental office, including dentures and dental implants. Both offer their own unique benefits and our team is happy to go over which treatment would best help you meet your smile needs.
Why Choose Mariya Barnett, DDS Family & Cosmetic Dentistry for Replacing Missing Teeth?
Partners with Local Dental Implant Specialists
Restorations Made from Lifelike, Durable Dental Materials
Designed from Scans Taken Using Digital Impression Technology
Full & Partial Dentures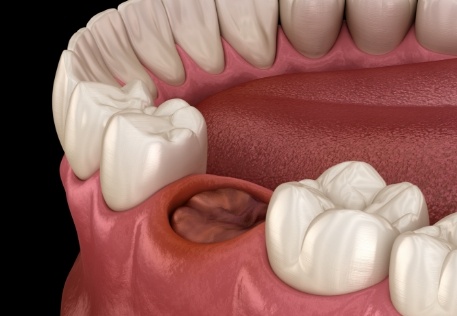 Going through life with a missing tooth is hard; going through life with several missing teeth is nearly impossible. For many, tooth loss takes away the essential joys of life, like eating your favorite foods and feeling confident while chatting with friends. Thankfully, there are options available to you at Dr. Barnett's dental office. If your priorities are convenience and affordability, a custom full or partial denture can provide the reliable coverage your smile needs. These removable devices can be cleaned outside of the mouth and stored when sleeping for added comfort. Implant prosthetics are also available for those looking for a more reliable and retentive option.
Learn More About Full & Partial Dentures
Dental Implants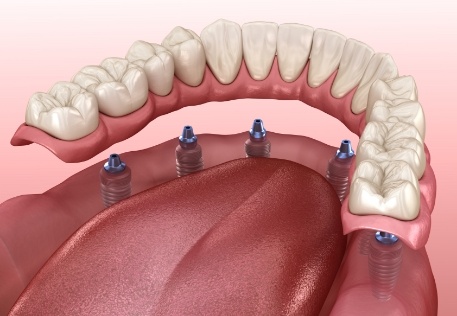 Instead of relying on the gums and shape of your mouth to hold replacement teeth in place, you can use dental implants. These titanium posts are surgically attached to the gum tissue inside your jaw, ensuring the permanent restoration has a stable foundation that lasts for decades. Whether you're missing a single tooth or all the teeth in your mouth, dental implants can bring back your smile unlike any other treatment.