Understanding the Cost of Dental Implants – Dallas, TX
Learn More about the Cost of Dental Implants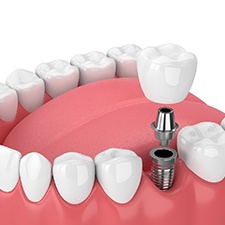 If you're missing 1 or more teeth, you'd love to enjoy the benefits of dental implants in Lakewood to rebuild your smile, but you've heard they are expensive. It's true they cost more upfront than traditional treatments, but they are more affordable long-term because they have the potential to last forever. Dr. Barnett will provide you with a custom estimate during your initial consultation and discuss your payment options to keep your new smile affordable.
Types of Dental Implants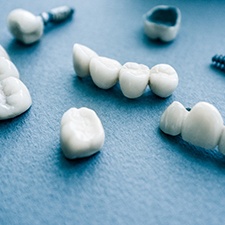 Not all dental implants are the same, which will impact the amount you pay. There are several types available, such as titanium, ceramic, and mini posts. Besides the materials, you'll also need to pay for the number of posts and abutments necessary to support your restoration.
What are the Stages of Dental Implant Treatment?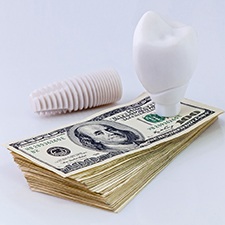 Unlike traditional treatments, the process to rebuild your smile will occur in several steps spread out over a few months. Each step is necessary to ensure the long-term success of your new smile, which will also involve separate costs. This can make it easier to pay for your new smile because it gives you more time to pay.
Although every treatment plan is different, you can expect to pay for:
Initial Consultation: You'll need an extensive examination and a CT scan to ensure you're a candidate for dental implants.
Additional Procedures: You may need additional procedures before your implant placement, like tooth extractions, periodontal therapy, or bone grafting.
Sedation or Anesthesia: This ensures your comfort during your oral surgery.
Implant Placement: Dental implant posts are strategically placed into your jawbone using an oral surgery.
Abutments and Restorations: An abutment is placed on each post to connect your custom-made restorations.
Are Dental Implants Worth the Investment?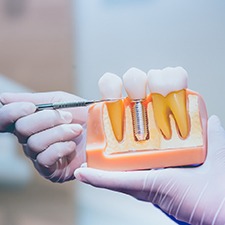 Dental implants are more expensive upfront than conventional treatments, like a denture, but they are more affordable long-term. Dental implants have over a 95% success rate. They are proven to last for several decades with the right aftercare, so you'll never need to worry about having them replaced. This makes them more cost-effective overall.
Dental implants can also reduce your oral health expenses. The implant posts stimulate your jawbone to preserve its density to stop dental drift. This reduces the risk of needing treatment for cavities, gum disease, and additional tooth loss.
Does My Dental Insurance Cover Dental Implants?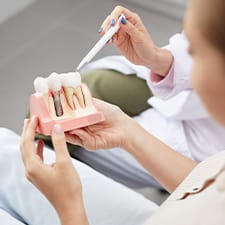 Unfortunately, there are few cases where insurance covers the entire cost of the treatment, but your policy may pay for certain aspects of it until you reach your annual allowance. Our office works on your behalf with your insurance company to reduce the amount you need to pay out-of-pocket.
We'll take the time to explain how your benefits are being used and other payment options to cover any remaining balance, like third-party financing with CareCredit. We'll help you find the solutions you need to permanently replace your missing teeth without breaking the bank.
If you're ready to enjoy the next best thing to your real teeth, contact our office today to schedule your consultation for dental implants in Dallas.