Dental Services Near Lakewood, TX
Your Home for Comprehensive Care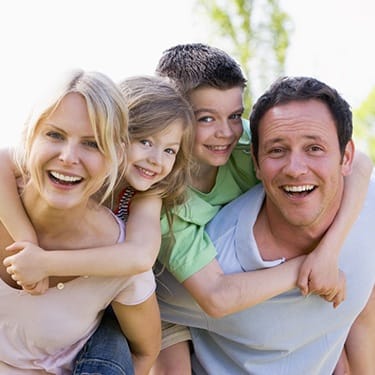 When you need a place you can call your dental home, that is, a place that serves both you and your family's needs all under one roof, Dr. Mariya Barnett is here to serve you. Thanks to her many years of experience and in-depth dental knowledge, her office offers a wide array of preventive, restorative, and cosmetic services in one convenient location. Whether you need to have your essential exams and cleanings completed, teeth replaced or restored with natural-looking restorations and tooth replacements, or urgent dentistry that must be addressed right away, your dental services near Lakewood, TX are just one call away.
Dental Checkups & Cleanings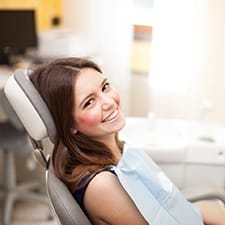 Our office takes preventive care very seriously as it's the most effective way to avoid long-term dental issues like tooth decay, gum disease, oral infections and oral cancer. Our exams are always gentle, comprehensive, and designed to keep you informed on the current state of your oral health. Additionally, our dental cleanings work to remove harmful plaque and tartar from the surface of teeth and gum tissue, preventing dental problems from developing in the first place!
Cosmetic Dentistry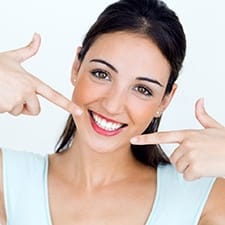 While having a healthy smile is important, you certainly won't want to show it off if you're bothered by your stains, chips, cracks, gaps and other common dental imperfections. Whether you're looking for quick and affordable solutions like teeth whitening and direct bonding or more substantial options like porcelain veneers and metal-free restorations, Dr. Barnett is happy to create a personalized treatment plan that meets your vision as closely as possible and lasts for many years to come.
Invisalign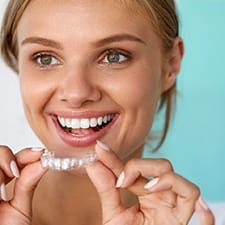 Do you wish you could hide gaps in your smile? Need to fix an uneven bite or prevent future crowding of your teeth? Invisalign clear aligners allow you to do so all without having to settle for metal braces and major changes to your day-to-day habits and diet. By wearing each pair of aligners for a set period of time, then completing each pair in your personalized set, you can gently shift teeth into straighter and healthier positions, all while maintaining your smile's natural appearance.
Dental Implants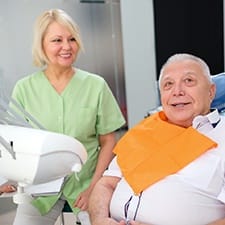 Looking for the best way to replace teeth and ensure they last for many decades? Dental implants are the only tooth replacement option that replaces the tooth's root, which is responsible for many essential functions you may not have thought about before. If you want to eat the foods you enjoy, smile without worry of your tooth shifting out of place, and keep a healthy smile that lasts for 30 years or longer, dental implants are likely the right treatment for you!
Emergency Dentistry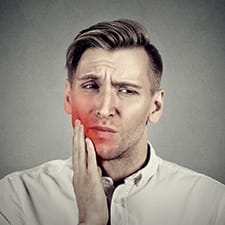 When a dental emergency strikes, the last thing you want to do is have to search for an emergency dentist that can see you as soon as possible. At Dr. Barnett's practice, we do everything we can to see you the same day, get you out of discomfort, and put you on a treatment plan that addresses your emergency at the source. And, with multiple sedation options available, you can beat dental anxiety and keep calm during your appointment.