iTero Intraoral Scanner – Dallas, TX
Advanced Digital Impressions for Enhanced Care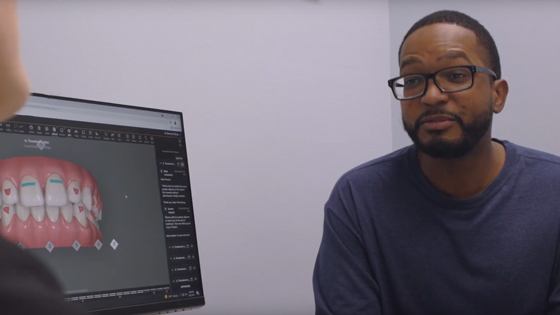 Dr. Mariya Barnett is always looking to stay at the forefront of her profession, both through advanced training and via the latest dental technology. That is why she has chosen to invest in the remarkable iTero intraoral scanner. This amazing piece of technology has the potential to streamline your care process, enhance your comfort, and help you achieve a healthier, more attractive smile with as little hassle as possible.
What Is the iTero Scanner?
The iTero intraoral scanner is a digital impressions system that captures detailed, three-dimensional images of a patient's mouth. The machine is very user-friendly and requires only one person to operate it. The operator simply moves a small wand around the patient's mouth. As the wand moves, it captures thousands of images of the teeth. Then, advanced software assembles the images into an accurate, three-dimensional digital representation of the patient's teeth.
Digital impressions are useful for a number of applications. For example, they can help Dr. Barnett design crowns and bridges to restore or replace damaged teeth. The iTero scanner is especially useful for orthodontic purposes. iTero's detailed images, along with its remarkable software, make it easy for Dr. Barnett to collaborate with Invisalign. Thus, the chances that your clear aligners will not fit, or that Invisalign will not accept impressions from Dr. Barnett, are drastically reduced. You'll be able to get your aligners as soon as possible with as little drama as possible.
iTero Benefits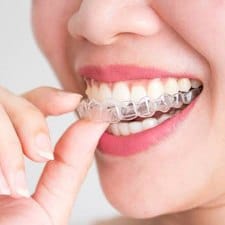 Some of the most outstanding benefits of the iTero scanner include:
No messy impressions. Traditional dental impressions can be uncomfortable for patients. Even a small mishap could result in the need to retake the impressions. The iTero scanner practically eliminates such issues.
Streamlined use. Some digital impressions systems require the teeth to be covered in a special powder. That step is not necessary with the iTero scanner.
Real-time viewing. Barnett can view the captured images right away, so she can analyze them for quality and make any necessary adjustments immediately.
Reduced gag risk. The iTero's scanning wand is quite small, which reduces the risk that patients will gag during the scanning process.
Faster impressions. The iTero scanner can capture thousands of frames per second, which means that the entire impression process is as fast as possible. In fact, the iTero scanner could reduce your overall appointment time by 20 minutes or more!
Faster treatment. Because the scanner makes it easy for dentists to share information with Invisalign, there is no need for Dr. Barnett to package a physical impression of your teeth and ship it to Invisalign so they can get to work on designing your aligners. Thus, you'll be able to begin your treatment that much sooner.
Would you like to learn more about the iTero scanning machine or the other advanced technology in our office? Contact our team today.