Meet Our Dental Team Near Lake Highlands, TX
Working for You and Your Smile
Your oral health is a precious thing. It has a large bearing on your overall wellness and your self-confidence. You should not entrust its care to just anybody. Before you choose us to look after your teeth and gums, you may want to know more about our dental team near Lake Highlands, TX. We invite you to read the brief biographies below to get to know Dr. Mariya Barnett and the talented professionals who support her as she strives to provide top-tier dental care to her patients.
Dr. Mariya Barnett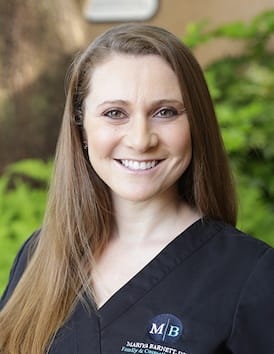 Dr. Barnett is originally from Ukraine, but her family moved to the U.S. when she was just four years old. She earned both her undergraduate degree and doctorate at the University of Michigan, after which she obtained her Advanced Education in General Dentistry (AEGD) through a residency at Texas A&M Baylor College of Dentistry. Throughout her career, she has earned numerous awards, including the American College of Dentists Award and recognition from D Magazine for being one of the Dallas area's best dentists. Since she purchased this practice in 2017 and began working as a dentist near Lake Highlands, TX, she has focused on forming strong and trusting relationships with her patients.
Jocelyn, Registered Dental Hygienist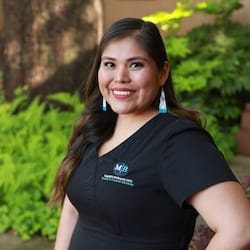 Jocelyn grew up in the Dallas area and is a member of the Navajo Nation. She earned her degree in dental hygiene from Concorde College and graduated in 2015. Her experience in the dental field goes back even further than that; she was been working in a dental setting for over seven years. She is CPR and AED certified. Her favorite aspect of her job is that it gives her the opportunity to make patients' smiles clean and sparkly!
Amanda, Patient Advocate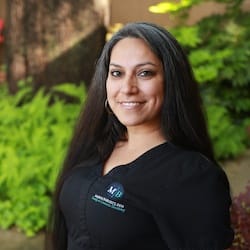 Amanda has roughly 20 years of experience in working in the dental field (although you might say that her "career" began when she was a mere 10 years old). She is certified in CPR and AED, and she is always eager to help patients. In fact, one of the things she enjoys most about her job is seeing gloomy faces walk in and smiles walk out! Amanda is from Palmer, and when she is not helping patients in our office, she enjoys spending time with her husband and six children.
Fernanda, Registered Dental Assistant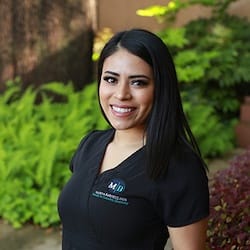 Fernanda is originally from Seagoville. Her career in dentistry spans over five years so far; she learned the ins and outs of dental assisting at Dallas Dental Assistant School. She loves the spirit of teamwork and cooperation in our office and enjoys contributing to positive outcomes for patients. She is passionate about beauty and cosmetics; she is currently pursuing her esthetician's license.
We are happy you took a few minutes to read about Dr. Barnett and our practice's support staff. Would you like to meet us in person? We are eager to make your acquaintance! Contact us today to schedule your first appointment with our friendly, dedicated team of dental professionals.