Invisalign Clear Braces for Northeast Dallas
Cosmetic Dentist Straightening Smiles in Lakewood & Lake Highlands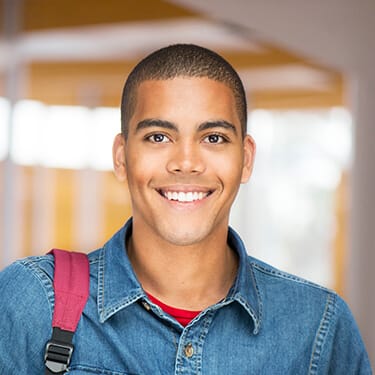 If you regularly avoid showing off your smile because of noticeable gaps or misaligned teeth, it's time to make a change. DFW-area patients who visit Dr. Mariya Barnett won't have to worry about wearing noticeable metal braces. The Invisalign treatment is a seamless and easy way to beautifully straighten teeth while maintaining a healthy sense of self-confidence. If you're in White Rock Lake, TX or another nearby area, contact us today to schedule your first appointment! Our team looks forward to meeting you.
How Does Invisalign Work?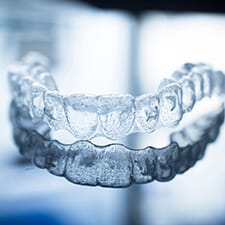 It's simple – patients wear a series of clear plastic aligners customized just for their smiles. Each aligner represents a different stage of your teeth as they're gradually shifted towards a more optimal position. Each tray is worn for about two weeks before switching to the next set.
Invisalign aligners should be worn at all times, except when eating, brushing, and flossing. Their removable nature makes it easy to still enjoy all your favorite foods and keep your smile clean without any trouble. Better yet, there's no uncomfortable tightening to worry about – only brief, simple progress appointments with your chosen female dentist in Dallas, TX every six weeks on average.